Want to hear an audacious goal? We want to reach the entire nation of Mongolia with the Gospel and place a Bible in every home⏤with God's leading and your participation we can do it! There are 900k homes in Mongolia, and God's given us a plan to reach them all! One day we will knock on the last door, hand them a Bible, share about Jesus, and shout with joy that we did it. What a day that will be!
Listen to Richard and Bagi share about this wild God-sized vision!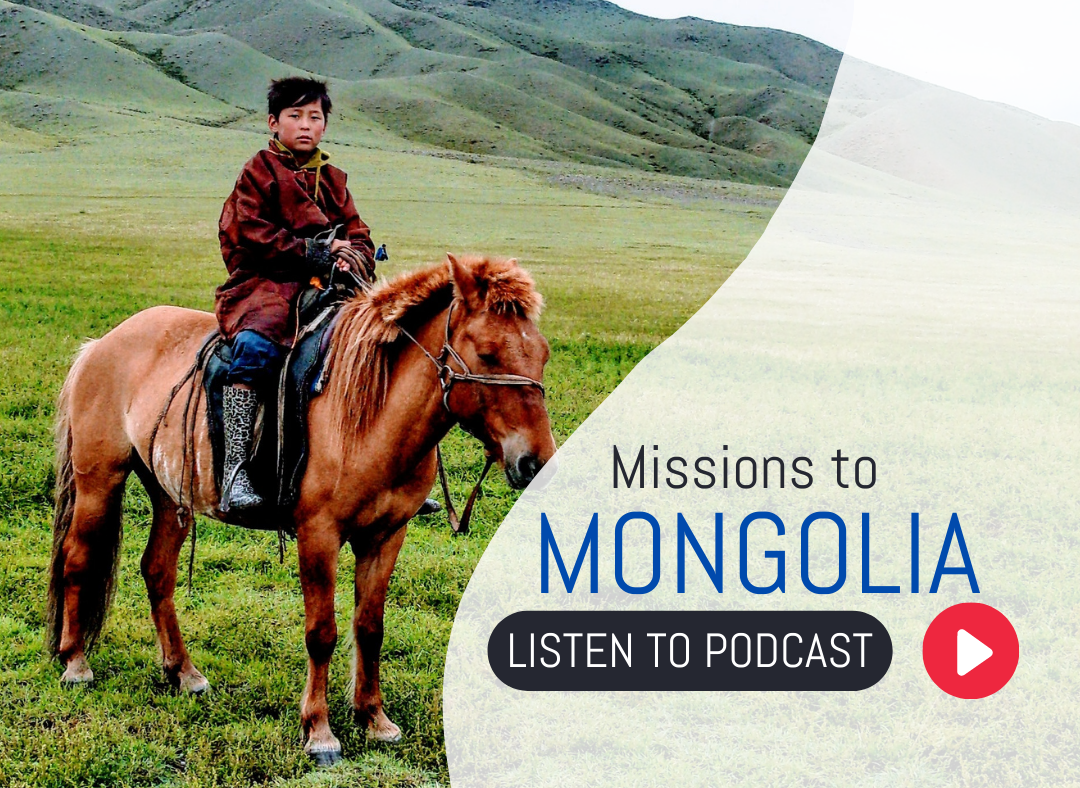 Richard⏤Bagi, it is great to do this interview with you today. Thank you for coming to the studio to talk about what's happening in your life, and a terrific missionary opportunity coming up.
Bagi⏤It's good to be here. It's been a while since I've been in Texas. I left five years ago.
Richard⏤You're from Mongolia and you're back in the U.S. for a very specific purpose. I know that you are working on an outreach there this summer. Can you tell us what this mission trip is about?

Bagi⏤We initiated a ministry called Bless Mongolia in 2019. The heart behind this is to reach every home with scripture and to share the Gospel with whoever is willing to listen.
We were slowed down the last two years with the pandemic. This summer we are targeting three of the twenty-one provinces in Mongolia.

This is a season of opportunity to reach the Mongolian people. Their hearts are so soft, they're willing to hear the gospel and we don't have any persecution. We're just inviting everyone in the body of Christ to be in on this in some way.

There's a window of freedom right now for this. That's what we feel. God has opened doors, and you never know when governments might change and do crazy things. The situation can change quickly. Now is the time to bless Mongolia.

Richard⏤How many homes need Bibles?
Bagi⏤Around 900,000. The first time we received this vision from God, we scratched our heads a little...how can we do this? The first year we were able to reach over 35,000 households.

Even in 2020 when the world was going crazy because of the pandemic, we were still able to travel in country and reached 15,000 households. Right now we have reached 7% of the households in Mongolia.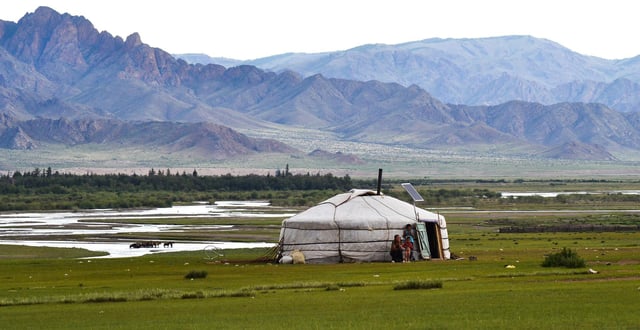 Richard⏤Can you give us an idea of how you approach Bible distribution in Mongolia? We know you are wanting to give them a Bible they can read for themselves in their heart language.
Bagi⏤When we come into a town we take time to pray and worship, and ask God to bless our time. We split up into teams of three people and assign each team a certain number of streets.

We knock on the door and greet them, telling them we are from Mongolia and that we are believers. The reason we're there is to share the good news about Jesus Christ.

We ask, "Do you know about Jesus? If you are willing to listen for five minutes, we want to tell you who God is, who created the heavens and earth, mountains and stars." Many people are receptive to this. Surprisingly, they say, "Hey, come in."

Richard⏤If I were with you when you knock on the door and they see me, an American, are they still going to be as receptive?
Bagi⏤Just seeing me, a Mongolian, they're very receptive, but when they see a foreigner they are way more receptive. They say "Oh, we have a guest!" They can't say no. So, it's actually to our advantage to have someone from abroad come in and partner with us. They invite us in and then we share the gospel.

Giving them a Bible is the best part of the ministry. They need something, some way to know God.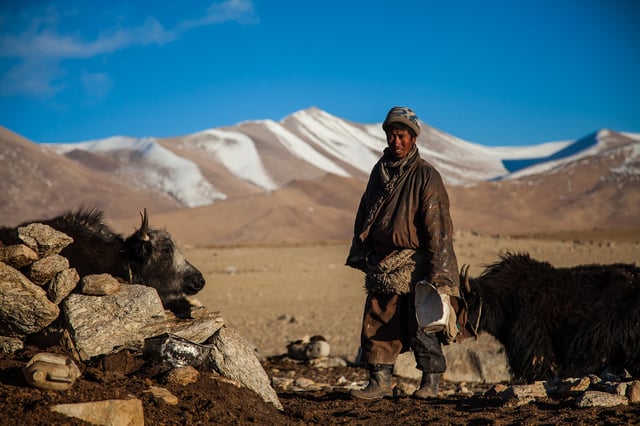 Richard⏤You're also using the Jesus film. Can you tell us a little bit about the different things that you're giving people?
Bagi⏤We are handing out Bibles in printed form, and giving them the Gospel of Mark in print too. Almost everyone has cell phones. We can put an entire audio Bible and the Jesus film, on the SD card.
Richard⏤How many people in Mongolia have cell phones?
Bagi⏤Everybody has a cell phone, almost everyone. Mongolia is very young nation. 60 or 70% of the population is under 35⏤40 years of age. Our country is divided into provinces, and this year we are targeting three of them.

Richard⏤Do you currently have enough Bibles for this summer?
Bagi⏤Right now we are able to give them a new Testament. People can know about Jesus from the New Testament, but they miss the whole part of creation in the Old Testament, and how God interacted with people.

Richard⏤Are you partnering with any other ministries to help pull this off?
Bagi⏤Yes. We are mobilizing and inviting whoever is willing to partner with us. End Bible Poverty Now helped jump-start it with prayer, finances, and sending teams. We have about eleven organizations helping us and all of the local believers.

Richard⏤Does a particular story come to mind?
Bagi⏤I was part of a team translating for them, and leading them into one of the most remote parts of the country.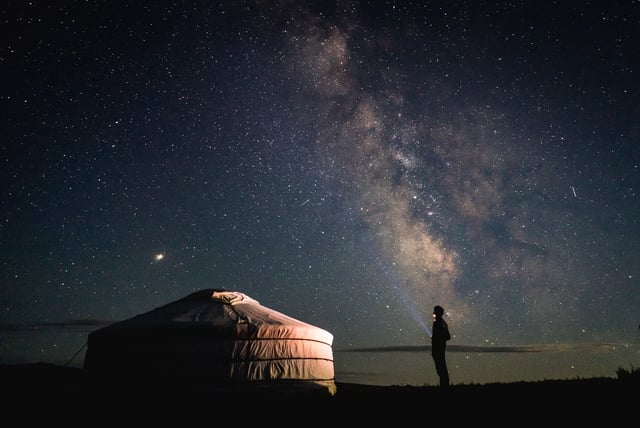 The families in Mongolia are nomadic. We need to have a strategy for them because they live in yurts in the middle of nowhere. We want to make sure they are home when we visit.

One day we were driving on a dirt road and saw a man walking. We stopped and said, "Hey, where are you heading brother?" He said my home is down the road. We asked if he wanted a ride. He agreed, so we squeezed him in. He invited us into the tent where he and his family were living. There was hardly any furniture, maybe a couple of chairs. He had three little girls and his wife waiting for him. We sat on the floor as they gave us tea and some cookies.
We began telling him about who God is, the creator of this universe and about Jesus. He was very respectful as he listened. We told him we had a gift for him, the word of God.

He took the New Testament and said, "I've met Buddhists and I know what they are like. I've met shamans and I know what they're like. I've met atheists. I know what they're like. I have met Christians. They are different. There's something about their eyes."

Then he said, "I have an older brother who was an alcoholic all of his life. He brought trouble into our family. But last year he walked into a church in the big city. Something happened to him there and he changed. Sadly, he drank all his life and it destroyed his liver. Last spring he passed away.
I always thought, why is my brother so different now? Even though he passed away, I knew something happened to him.There's something here. I will read this word."
Another time I met a young man and asked how he became a believer. He said that when he was younger, he had a relative who was a monk in a Tibetan monastery. So, he was considered becoming a monk and studied the Tibetan language. One day he walked into his uncle's house as some Mongols were leaving, and he asked him who are these people? He said, "Oh, they're a bunch of Christians." I saw my uncle had a gospel tract in his hand but he threw it in the trash.

"I said, Hey, if you're not going to read that, let me have it." He went home read the tract. It talked about the God of heaven, Jesus' forgiveness of sin, his death, and resurrection. He was deeply touched and prayed the prayer of salvation written in it.
He said, "I seriously prayed that prayer. God, please forgive me, help me. I want to believe in You. That was the beginning of my life. I finally got a Bible and connected with a church. Now, I'm a pastor."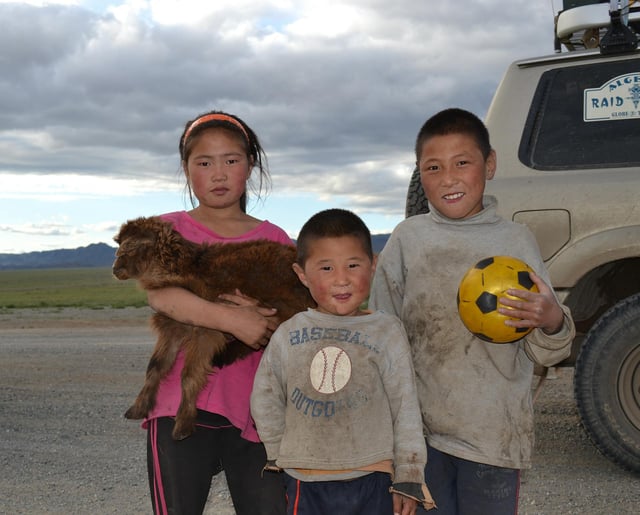 Richard⏤You are really encouraged. I would be too. God is doing amazing things in Mongolia. How can people be involved?
Bagi⏤We need prayer. Pray for workers in the harvest. Mongolia is still very unreached. Out of the 330 county seats, 170 don't have a church or even a Bible study. We want to start small home groups and more churches.
Richard⏤You really need people to actually go door to door, right? They can join this effort in June, get their feet on the ground to help and serve?
Bagi⏤Yes, to reach all of the Mongolians, we need people and we need finances to move people around. It will take around $8,000 to reach each province. That amount covers all of the travel expenses to move people around and feed them.

Richard⏤They can also help by buying Bibles. One Bible costs $9 right?

Bagi⏤Thank you so much. There are unlimited ways to be involved. You can buy a Bible, you can pray, you can come to Mongolia. We need the body of Christ. When teams come, they will be working with Mongol believers. Ywam Tyler is bringing a team to help. Anyone who would like to join is welcome.
Richard⏤Let's go! Let's bless Mongolia every way that we can. Thanks, Bagi.
---
Learn more about this amazing opportunity to go, give, and send support to reach Mongolia.