Before I left for my Discipleship Training School, my family really had no idea what YWAM was. If your family is anything like mine, I want to put your mind at ease about saying yes to God. I asked my Mom, Christina Bear, to share her thoughts and how she felt when I left to pursue God's next step for me at YWAM Tyler.
I'll never forget the day our daughter came to tell us that God was leading her to attend a Discipleship Training School (DTS) at YWAM Tyler. Not knowing anything about YWAM, I was skeptical and concerned. This was my Hopey, my sensitive child, who had never been away from me. Not only was she leaving, but she had less than a week to prepare for her departure.
I was overcome with so many emotions about how hard this transition would be for all of us. I had been her protector for all these years and found it hard to let her go.
I knew that my daughter needed a life-changing moment as she became sad and stagnant in her life. Those of us closest to Hope knew her sparkling personality well, and her beautiful spirit of compassion, which didn't often resonate with others due to her lack of confidence and shyness. She had so much unresolved hurt that she doubted everything about herself and people's intentions toward her. It was frustrating and heartbreaking as her mom to watch her struggle and have such a negative view of her future.
Reluctantly, her Dad and I agreed to let her go, not knowing anything about the people she would spend every waking moment with. I now know that, even though we missed her terribly, it was the best decision of her life.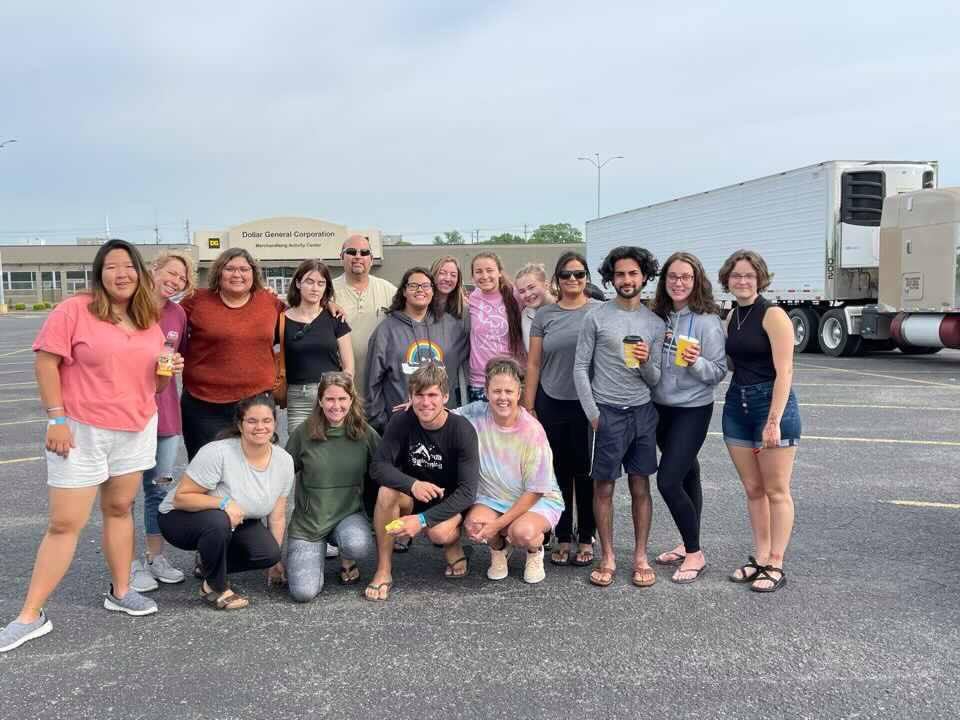 She has now been at YWAM for a couple of years, and the changes that I have noticed along the way are miraculous, to say the least. She left as a child and transitioned into a beautiful woman of God, confident in herself for the first time ever and radiating the love of Jesus from every fiber of her being.
The bitter, angry side of her was slowly chipped away by the true love and support from her new friends at YWAM. I couldn't be more grateful to the YWAM community at Tyler for lovingly embracing my daughter and giving her a new kind of "family".
I have had the privilege of visiting the base and fell in love with every aspect of this community, including the people. Through YWAM, the Lord has changed my daughter's life for the better, and I am so happy that my daughter has followed His calling and taken this leap of faith. To God be the glory.
Have you ever thought about doing a Discipleship Training School? My advice would be to do it. Whatever fears or doubts come to mind can't compare to what God has waiting for you. Give God your all for five months, and you will walk away changed. Come and see how deeply loved and known by the Father you are. With the loving support of a family and the desire to know God, you can do anything, even when it seems impossible.