Earlier this year, YWAM Tyler had the opportunity to serve New Life Church in Henderson, Texas. Recently, after a ministerial fellowship meeting in Carthage, I re-met Pastor Josh Blizzard, who I had originally met in 1994 in Adrmore, Oklahoma. Josh was part of a youth group then, and I was serving on a college mobile ministry team.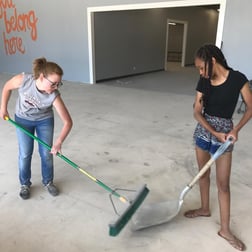 Eight years ago Pastor Josh left Tyler, Texas to plant a church in an old Brookshire's grocery store in downtown Henderson, Texas. Though we hadn't spoken to each other in years, our paths were crossing once again to what I believe was a divine appointment.
Three teams from Youth with a Mission-Tyler came together to help serve New Life Church in Henderson, Texas. We did many projects including painting, putting in insulation, dry walling, mudding, mopping, installing lights, and cleaning-up work areas to prepare for a final mop and waxing of the floors.
In fact one time while one of the teams was working to remove tape from the ceiling after it had been painted, the sprinklers went off. Water squirted from the ceiling for about 20 minutes producing a smell like raw sewage. Thankfully there were about a dozen of us there to help push the water away from the drywall, while we mopped and vacuumed up the water. I can only imagine the mess, not to mention the expense, that would have accrued had it been just one person there that day. Pastor Josh and the congregation of New Life Church were very grateful for Youth With a Mission's involvement in sending these three teams.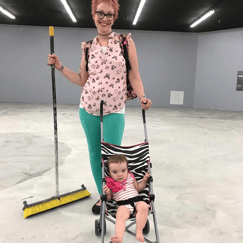 The Kingdom of God is based upon relationships. By serving others, we can work together to help bring about His Reign on Earth (Acts 2:46-47a, 4:32a). By serving others' vision of the Kingdom of God in humility, we will bring about Unity in the Body of Christ, which can lead one day to REVIVAL!
The DTS schools regularly works with local churches and ministries during their lecture phase as they prepare for outreach to other nations. We are blessed to be a blessing. Find out when the next training school starts and consider how you can make a difference in advancing God's Kingdom.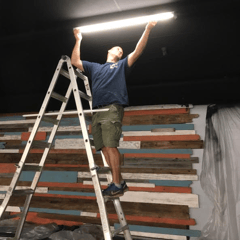 YWAM Tyler also sends Mobile Teams to support the efforts of the local church all across America. Our team would love to schedule you into their itenary. Let us know if you'd like us to come and share how God is winning in the nations.