YWAM Tyler's very own The Dream Committee has just released their first debut song, "Traded," and we just couldn't wait to share it with you. I had the opportunity to sit down with Stephanie and Josh of the band and ask them some thoughts about this new song and how the band is doing. You'll want to give this a listen after hearing the heart behind the tune.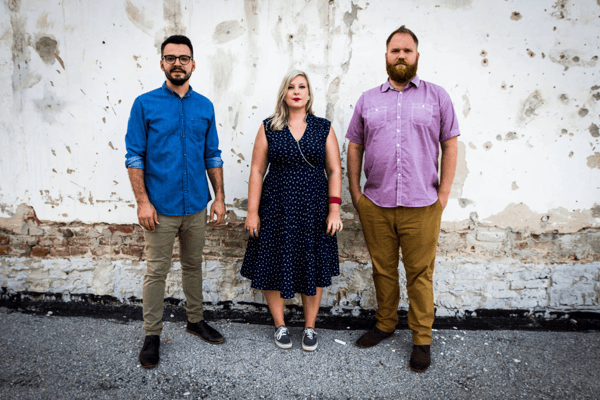 Question: So who is The Dream Committee, and how did the band get started?
Josh: A few years ago AJ Allegretto, a former member of TDC, originally asked me if I wanted to be part of a band, write music, and create a distinct sound in worship. This geographical area has a rich heritage of worship, and we at YWAM Tyler are part of that heritage. In keeping with such history, we wanted to write music to inspire people into missions as well.
Question: Where have you guys performed, and how has the music connected with your audience?
Stephanie: Our first out of town show was in Dallas to a predominately youthful crowd. That particular worship night we sang, shared stories, and added a call to missions. Even though it was a very small church, 3 girls came up to us and shared they were going to attend the SST, which is YWAM Tyler's Teen Summer Missionary Camp. From Dallas, we later traveled to Lubbock, Houston, Louisiana, and of course our local town of Tyler, Texas. It seems like our real target audience is the youth culture, even though we are open to minister to everyone.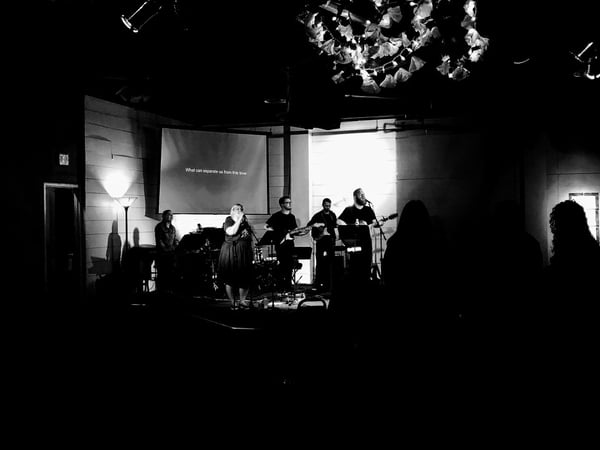 Question: So what's a story that really highlights each Dream Committee event?
Josh: Most of the younger people, those 17 and under, are running up after the show asking where they can purchase an album. They seem really excited about the content of lyrics and the style of music we are writing. One evening, playing at a House of Prayer, 3 ladies came up to us ...
Stephanie: ... yeah these 3 ladies came up and shared about how they all had struggled with depression for years, and God had freed them from this struggle.
Josh: I think that's become one of the coolest ways God has used our music; He's bringing joy and life back into people. It's humbling when God's using you to create and bring freedom into someone else's life. I think that is one of the most fulfilling adventures to be a part of, personally.
Question: As you've seen the message of your songs having this type of impact, what makes this recent song you have recorded so special to the band?
Stephanie: All our songs have been written shortly after our quiet times, or after going through a really hard season, or even after interceding for those that will hear our songs in the future. This song specifically started while AJ was playing a pretty happy riff on the electric guitar. I remember sitting in the office and being in awe of how God has traded beauty for ashes. In my personal life, a few years ago, I was in a really deep depression, and I had no hope. I didn't see how emotionally I was going to get out of that situation. We have all prayed and desired for people to be free from all kinds of things, so in that moment I started writing this song. I was just in awe of what God has done. The song starts with, "You gave Your life and traded Yours for mine..."
Josh: For me that song, is exactly what Stephanie has said. We've even pulled in ideas from Scripture like, "You turned heartbreak alley into acres of hope." There's this idea that we've all walked through so much pain. I mean everyone has walked through some measure of loss, brokenness, or depression, but God is the best and really the only one qualified in taking that heartbreak and transforming it into a place of hope. I really want people to get that message out of this song. That God really took my brokenness and made it into something that I never thought possible.
Question: What do you want to encourage people with when they go listen to the lyrics of this song?
Josh: I would just encourage you that there is hope, and God is really really good at bringing in a renewed sense of hope to our lives. I think sometimes we can feel like there is no end in sight with what we might be walking through, but then God shows up! Suddenly, the reality of who He is comes into my reality; the two merge and His reality takes over. There is hope. I want whoever listens to this song to know that He is filled with hope, and He brings that hope into our reality.
Stephanie: There is a point in different people's lives where it seems like there is no going back and they're just going to be in the darkness forever. However, I just want to say out of my own experience, there is is no rock bottom so low or darkness so dark that God can't bring you out of it. Even if you think in the moment that things can't get better, that's not the truth. There is hope because of Jesus, and it might sound cliche but He will take us out of the darkness if we choose to believe.
You can follow The Dream Committee on Facebook and Instagram and subscribe to their YouTube channel so you won't miss upcoming releases of new music. You can also book The Dream Committee to come to your church or community. Visit their website for booking information: dreamcommitteemusic.com
If you are passionate about performing arts and becoming a missionary, we invite you to check out our Discipleship Training School. Our fall DTS has several options for you to customize your DTS experience and performing arts is one option. Find out more: