It's been exhausting, amazing, hard, and difficult, but I am thankful for every step taken and the people I get to do this with. I am thankful for the people praying and supporting financially. I am thankful for the transformation God is doing in mine and other's lives. I am thankful for God allowing us to be a vessel for Him.
During one of the times of evangelism, we broke into teams. God led us to a man to have conversation with. We talked about lots of things here and there. I could tell and even felt that he was lonely. This broke my heart.
The next day we stayed in our same groups and we took him for an ice cream. So crazy how a simple ice cream cone can brighten someone's day, but man did his face light up. We got to speak with him more, and I even told my testimony. It's so sad because so many people desire relationship and someone to listen to them and not very many people receive that, but is that also not true of our Papa God?
He desires a relationship with us. He wants to listen, but He also desires to be heard as well. How many times do we reject and ignore the One who created us...the One who loves us unconditionally...the One who will never let us down...the One who will always accept and love us right where we are, EXACTLY how we are!
He loves us in and through our brokenness. He loves us through our hate and anger. He loves us through our rejection of Him. He loves us through our depression. He loves us through our complete heartbreak. He loves us every moment of every day no MATTER what. All we have to do is say all I want and all I need is you, Papa! Forever and ever!

My God is good! My Papa is good! The One who will NEVER let me down is faithful. He is good. He loves me.

A year ago I NEVER in a million years would have thought I would be on the streets and beaches of Biarritz sharing my testimony and the love of Jesus. I'm sharing how God rescued me, and I'm loving people the way Jesus loves us in the best way I can humanly possibly do!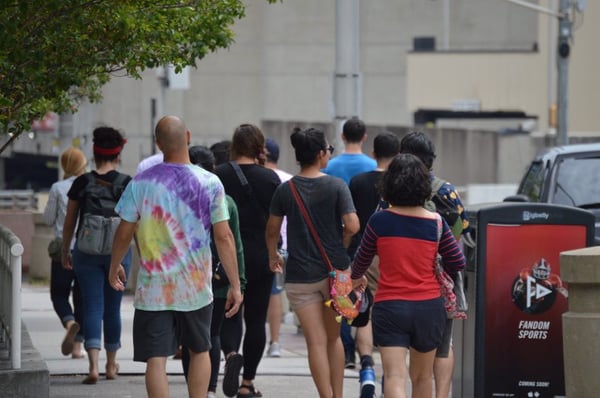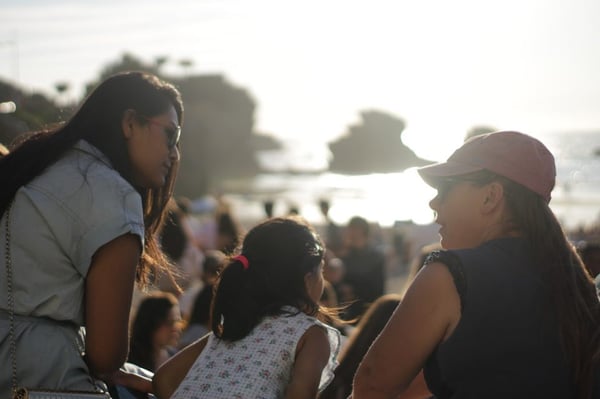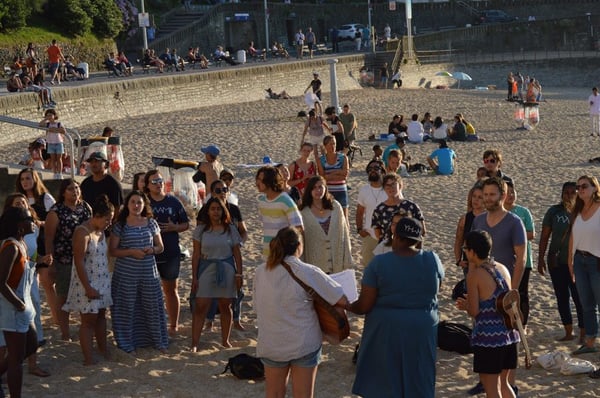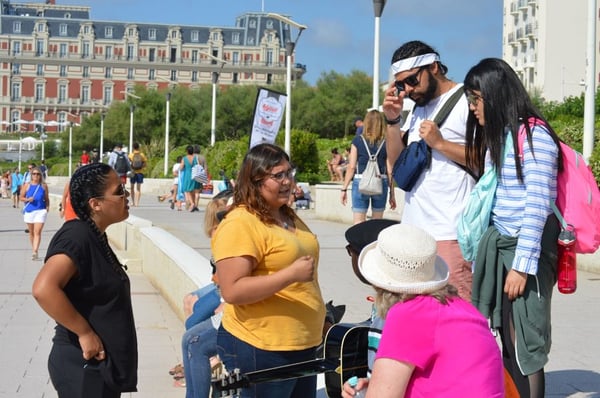 - Jaclyn Pender, MDTS Student 2019
We are so encouraged by the stories we receive from our training school outreaches. Come write your own outreach experience in our Discipleship Training School.