As I sat in the classroom, listening to the speaker talk, I could barely focus on what he was saying because I was pumped about going on outreach. I was ready to do anything, go anywhere to share Jesus with someone who'd never heard about him.
Mexico City witnessed a devastating earthquake while we were in lecture phase. After our school leaders had made the decision about how we were going to get involved, they revealed the plan to us.
80% in my DTS decided to go to Mexico City to work with earthquake victims. This was where I wanted to go because I wanted to do "real mission work." However, our school leader also mentioned they needed a small team to stay back at the Twin Oaks Ranch to clear the grounds for the first of a series of summer music festivals called, "Go Fest." I hadn't even intended on praying about it since I came to DTS to do "real mission work."
It didn't take long before the Lord spoke to my heart, revealing He wanted me to stay on the base and serve the Go Fest vision. Honestly, I was outraged internally. I couldn't understand why He would ask me to "waste my time" on this project. My struggle wasn't really with my leaders, it was with the Lord.
I confided in my one-on-one discipleship leader about my frustration. As I wrestled within, God kept asking me if I would be willing. Finally, I gave in. Submitting to the leadership of the Holy Spirit was where God wanted me because I was getting ready to learn the biggest lesson of my life.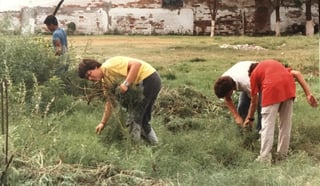 Day after day, I moved rocks and rubble from one place to another. Hardly a pebble was unmoved over the four acres when I had finished my outreach. I had determined, if God was going to do something with these rocks, I'd better put them right where He wanted them.
Sometimes in life, we work hard and sacrifice our time and talents and don't see much reward for our efforts in the moment. Maybe you have experienced this in some way too.
Many years after my DTS outreach, I was retelling this story to a group of people, explaining the power of serving God regardless of the activity and outcome. During the story, one man stood up and asked, "Hey, was it the very first Go Fest concert at YWAM Tyler that you were clearing the ground for?" I said, "Yeah it was, why?" "Well, that was the concert I gave my life to Jesus and decided to follow him."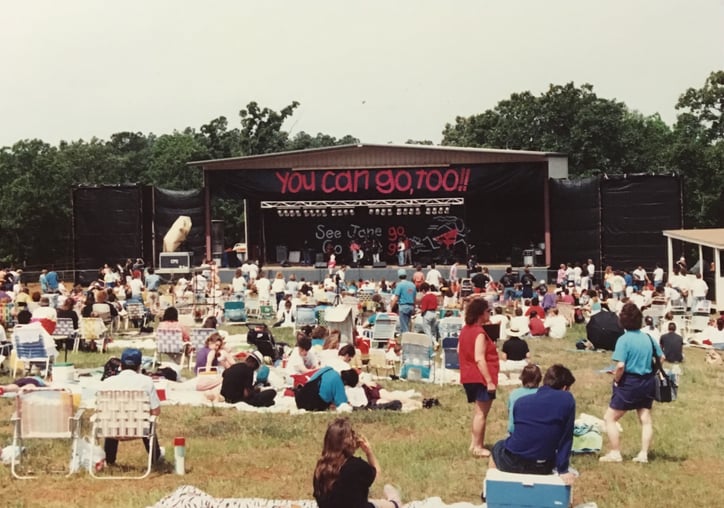 Hearing this made my heart melt. I sensed the pleasure of God reminding me that in the Kingdom of God, nothing is wasted. Not even moving rocks from one place to another.
~ Since his DTS, Brad has served God in the toughest places on earth seeing victories won in advancing the Gospel of Jesus.
Find out when YWAM Tyler's next DTS starts and where God might have you serving the nations.