I believe poverty has no place in the Kingdom of God. Scripture tells us that the Church's mandate to preach the gospel also includes meeting the needs of the poor.

In recent years God has been stirring my heart with the desire to develop low-cost, space-efficient housing to meet the needs of people in impoverished communities around the globe. This has led me to develop a revolutionary house design, which I have now built as a prototype in the AgTech department of YWAM Tyler.

"If anyone has material possessions and sees a brother or sister in need but has no pity on them, how can the love of God be in that person? Dear children, let us not love with words or speech but with actions and in truth"

(

I John 3 :17).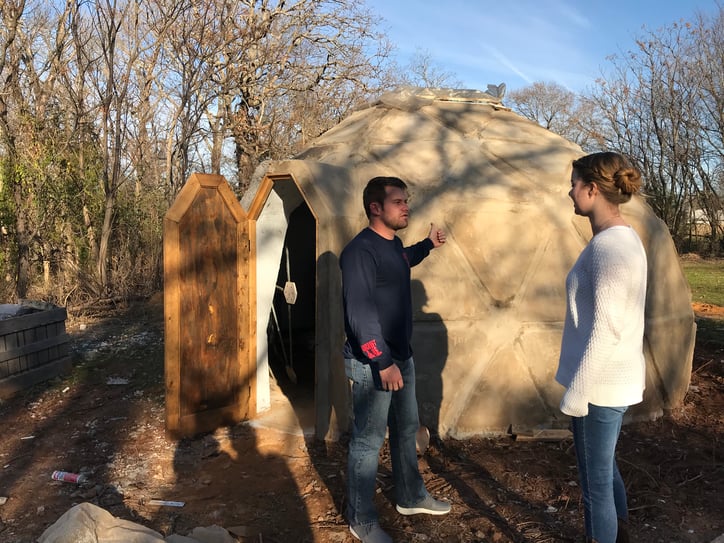 The house is built in the shape of a dome, approximately sixteen feet in diameter and nine feet tall in the center. It is constructed using triangular modules of cellular concrete, a material produced by mixing foam with cement. This product is poured into triangular molds and left to harden. Later, the triangles are mounted onto a reusable metal frame and mortared together with reinforcing concrete rods. Once set the frame is removed, leaving a free-standing dome. Potentially, multiple domes could be built side by side, producing a larger living area to house more people. These domes are very inexpensive, costing less than $500 apiece to produce. They are also extremely durable: resistant to hurricane, earthquake, fire, and weather deterioration. They are predicted to last for centuries!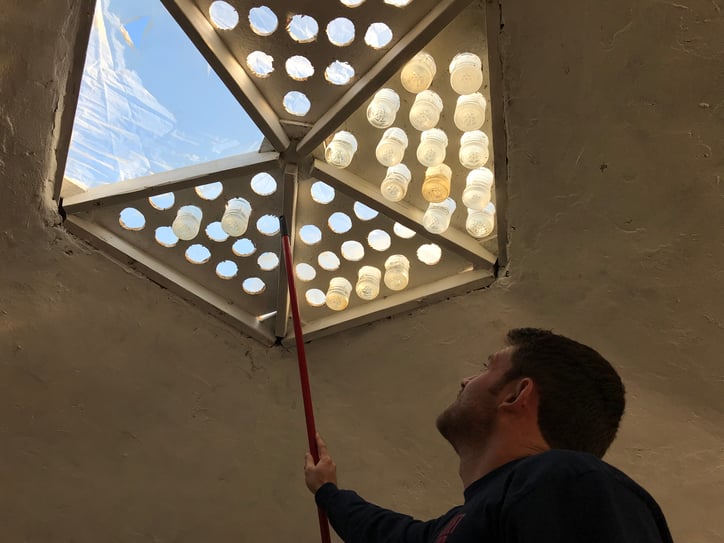 Next in the process of development will be a fully operational bathroom with a methane generator using sewage as fuel. This will enable cooking without having to cut down trees for charcoal. The goal is to make the system operate with the basic inputs of sunlight and water alone. I am trying to make everything as inexpensive as possible so the system is affordable for people with very limited financial resources.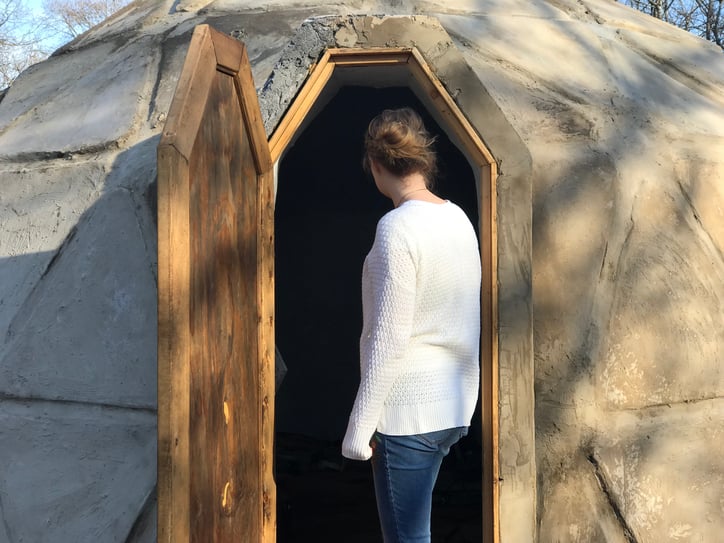 However the housing dome I have already built is only half the equation. It provides shelter - but what about food? As I pondered how to also meet this pressing need, God gave me the idea of building an insulated greenhouse using the same design dimensions as the housing dome but with one major difference: the cellular concrete will be replaced with glass. This will enable people to grow a large amount of food year-round, within a small area.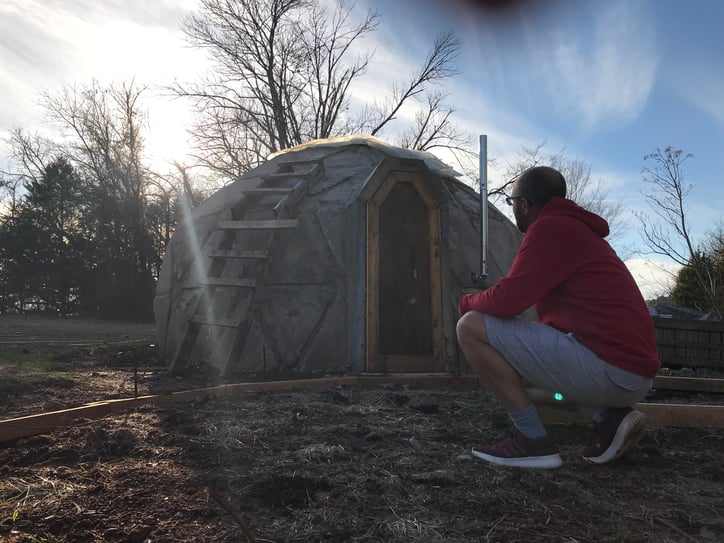 A key design feature of this greenhouse will be the unique ability to grow food vertically, achieved by constructing tall concrete boxes where plants can be grown on all four sides. My preliminary calculations indicate we should be able to plant smaller root vegetables such as beets, turnips and carrots, and potentially harvest approximately 2,500 vegetables per month from one dome greenhouse! The design is still being tested and there is much yet to be discovered about how rapidly the plants will grow to maturity. The process of experimentation continues at our AgTech department!
God has given me a big vision to train many people in the construction of these domes so that the concept can be multiplied throughout the world, providing affordable housing and food to those currently living in poverty. I hope to develop a short training school on-campus at YWAM Tyler's Ag-Tech department for interested volunteer missionaries, and I am also making plans to create a series of online instructional videos accessible to people internationally. I know there will be many difficult hurdles to overcome, but I am optimistic. I believe passionately in the potential of this idea to bring life-changing benefits to people around the world, and I want to invite you to get onboard.
If you have a passion for using your hands to build stuff that really makes a difference in people's lives, this project could be for you. Let's work together to make poverty bow to the name of Jesus!
~ Ron Link (2016 YWAM Tyler DTS Graduate)


Your first step is to register for a Discipleship Training School. We run our missionary training schools four times per year. What are you waiting for? Find out how you can get involved.