I drove the bus all through the night to Chicago for a week of city outreach with one of YWAM Tyler's training schools. I thought I was just a bus driver, but God had some things to teach me about Urban America.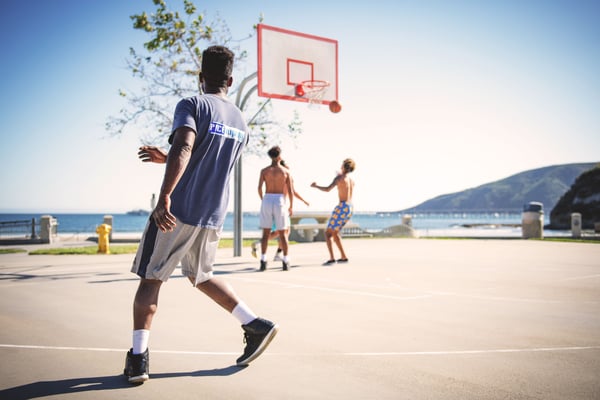 The Basketball Court
Approaching the basketball court in Chicago's Westside, I could tell I might be out of my element. I was going to be playing basketball. Everyone knows, I'm a soccer fan, not a baller. However, I quickly realized the most important aspect of this game was not how well I could put the moves on my 14-year-old opponents, but rather would I and could I show them value. After borrowing a basketball from a mother and her son, who I later learned was from Senegal, the game against my new Iraqi friends began.
I can't shoot. Let's just put that on the table right now. Chunking the ball toward the hoop time and time again, very few points were scored for my team. But after a ton of laughs and ridiculous looking layups by yours truly, our game halted, and our friendship began. I looked around the park where nearly every tribe on the planet was represented, and I thought, "Is this still America?"
Tamem, Moon, and George spoke decent English and shared about their plight from Iraq to the USA as refugees. Leaving their aunts, uncles, and cousins behind to defend for themselves, these three young men with their immediate families began a new journey in a new place. Their eyes lit up when talking about their homeland and the hope they have for their future return to Baghdad.
I loved these kids. My expectations were blown away by their sincere hearts to share a tiny bit of their lives with me. They won't easily be forgotten. We prayed together for safety, provision, and peace for their time here in America and for their extended family they will not get to see for many years to come.
After my exchange with those at the park, I now thought I had a grip on how to start conversations with folks from other nations, as I went strolling down diverse Devon Street. Over 160 different nations are represented in this neighborhood. Gazing at storefronts, traffic patterns, and people's dress, it was hard to believe I was still on American soil.
I met people from India, Pakistan, Myanmar, Cambodia, and Iraq, who all held different and very distinct faith preferences. I struck up conversations with young and old to get a sense of what I see on the news everyday is really true. I got a mixed bag of answers, but for the most part, I started to realize people of all backgrounds have the same intrinsic need. They want to be heard, and they want to be loved.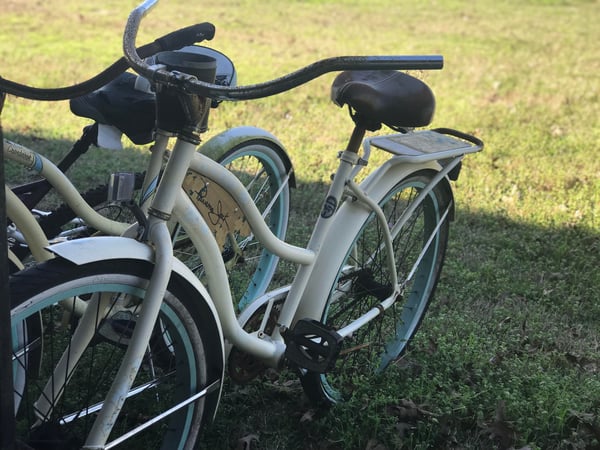 ONe Conversation Gone Bad
Not all my conversation starters went so well. One thing you can't say when desiring to learn about someone's obvious non-western heritage is, "So what ethnicity is your background?"
I learned real quick that was the wrong thing to say, when an older Philippino-American lady scolded me in front of others for my ignorance. I took it like a man, and gently apologized and asked some different questions to my disciplinarian.
With a grey-green quaker parrot nibbling crumbs from the handle basket of her rusted bicycle, she explained her disdain for not being accepted as a "true American." I listened.
My take away may not be as she had wished however. I really longed to share with her how our cultures can be beautiful stepping stones for seeing the creativity of the Creator. There is a loving God who sees backgrounds and history as pillars for others to stand on. Should we not remember with strong conviction the love of those who have gone before us and paved a path easily walkable for us now?
I am what I am by God's grace and by those who saw far enough into the future to believe there is freedom for everyone. Our cultures are redeemable. I believe that.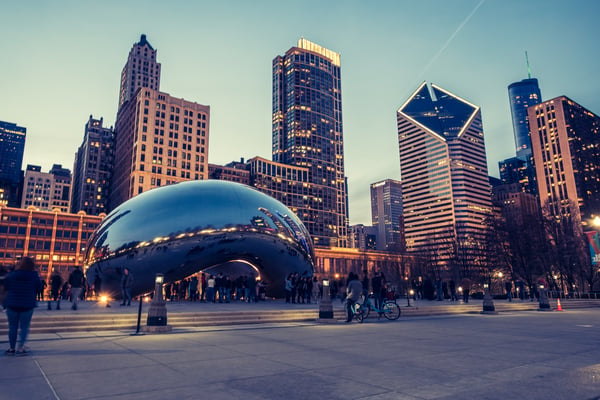 Is Jesus really Enough?
America may not look the same in our cities as it did 100 years ago, but one thing hasn't changed a bit. People are people and they need to know they are loved. Jesus loves and wants all to trust in Him alone. It's really a gift we've been given. A gift of real life.
I'm beginning to think people seem more apt to want to "work or earn" the right to be loved, rather than to receive love unconditionally. Yet unconditional love is exactly what Jesus does.
Following Jesus isn't about me doing good stuff and hoping he won't be to hard on me for not doing better. The gift of grace compels me to listen, obey, experience, fail, love, and at the end of every day know I'm accepted as his child because I believe Jesus is enough.
So now it's your turn. Please consider joining the Urban Discipleship Training School. It's just 5 months of your life, which will radically transform your perspective on people and missions. God wants to use you to make a difference in the world. Learn more about this training school.