I was living in Tennessee as part of a very small church when my heart began to stir for missions. One day during Sunday school, a missionary came to our church and heard me share how I would love to do foreign missions someday. I was on fire and ready to go!
After church, the missionary handed me a hand-written letter that said if I really wanted to do missions, I should check out Youth With a Mission (YWAM) and pray about doing a Discipleship Training School (DTS). Honestly, I was TERRIFIED! My desire to do missions all of a sudden became tangible, so I FREAKED OUT and didn't look up the website for almost another year.
Once I did, I knew God would confirm it in my heart, which is just what He did! For another six months, I fundraised and prepared to go to Germany, where I did a Discipleship Training School.
During DTS, a speaker came from Tyler, TX to teach for a week. He was the leader of the Worship School at the base in Tyler, and he told all of us to come to Texas and be part of an upcoming school there. Immediately I knew God was calling me, and three weeks after my DTS, I drove to TX to do the School of Worship (SOW).
Now I serve as a missionary in the Arts Department at YWAM Tyler. ~ Bonnie Cunningham
---
I grew up in a Christian home and had an awareness of Jesus from a young age, but during the summer between 8th and 9th grade, God changed my life.
A friend of mine came home from doing his DTS at YWAM Tyler and shared with me that God wanted more than me sitting on the pew of the church or just believing what my parents believed. He wanted a relationship with me, and He wanted to use me to change the world. That night, I fully surrendered to the Lord!
In the spring, we visited YWAM Tyler for the missions conference, and it was there that God spoke to me, "This is where I want you to be." At the time, I was in the top 10% of my class and had many scholarship opportunities, but I laid it all down to pursue full-time ministry.
After I graduated high school, I came to YWAM Tyler in the fall of 2007, and I've been here ever since . . . for 11 1/2 years! ~ Dennis Butler
These two said "YES" to God many years ago, and on Friday they are going to say "YES" to each other when they get married! 😃 Both have found joy in following Jesus here at YWAM Tyler. They've traveled all over the globe inspiring others to follow Him too.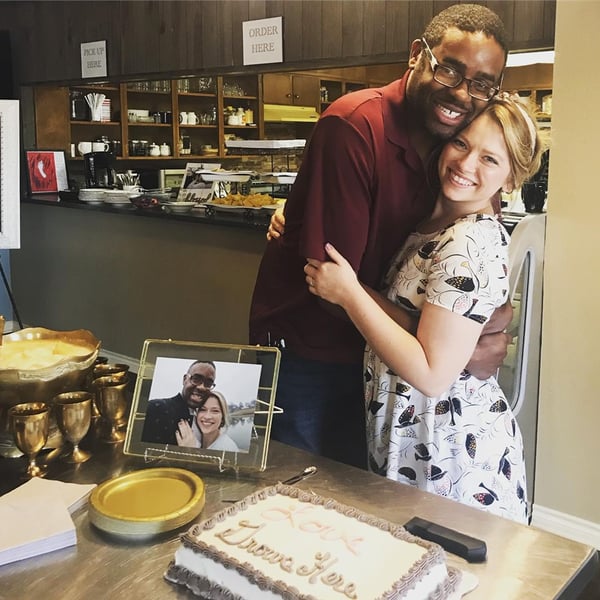 Jesus knows how to fulfill the desires of the heart when He is our delight.
Join us at YWAM Tyler for the next DTS! Get to know God and discover your part in making Him known in our world. You'll be glad you did!