"Oh Lord, please don't ever ask me to go to Africa," I uttered quietly as the missionary spoke from the pulpit about his own experiences in that faraway land. As a young girl, fear gripped my heart when I heard his missions' stories about creepy crawlers and deadly pestilence. I didn't hear emphasis on how God had miraculously cared for him. The snakes, spiders, and malaria were the only things haunting my mind. From that moment on, I vowed never to leave America.
Not much changed as a married adult. Missionaries would come to our church and share their own stories of God's call and faithfulness. However, because of my stubborn insistence that I could NEVER do such a thing, my heart remained closed. So for years, I lived without even considering the possibility. I was convinced that my feet could never leave American soil, and I had lots of "holy excuses" to justify my resolution. Yet, there was nothing holy about living defiantly, closed-off to all that God intended for me.
Then one day I read Matthew 28:19-20, "Go therefore and make disciples of all nations, baptizing them in the name of the Father and of the Son and of the Holy Spirit, teaching them to observe all that I have commanded you. And behold, I am with you always, to the end of the age." I'd read those words many times before, but this time was different. It's as if the Lord had just written them to me and the words highlighted were go, all nations, and teaching. The Lord wasn't giving me an option. He wanted me to have a willing heart to go to all nations and teach.
I'd like to say I immediately said, "Ok, Lord, I'll be happy to do that for You!" However, that wasn't my immediate response. I'd written off the thought of foreign missions long ago, and the thought of teaching absolutely petrified me. I could NEVER do that, or so I thought. Stubbornness is powerful, but God is stronger.
After many tears and lengthy explanations of why I couldn't do what He was asking, I finally relented and said, "Ok Lord. I'll do what You want. But I can't do it on my own." And from that day forward, my heart began to change. I began to have compassion for the world at large in a greater way. I still didn't think I would be a very good teacher, but I started to trust God to equip me.
Doors began to open, and my husband and I started going into all the world. We journeyed to Brazil, Ghana, Israel, and Thailand on short term mission trips. Then we actually ended up moving to Thailand for six years, and guess what I did there ~ TEACH. 😊 I taught at a small Christian school in a rural area in Northern Thailand, and I actually loved every minute of it. Well almost every minute. 😜 Teaching fulfilled a desire of my heart that I didn't even know I had, but God knew.
God's plans really were best, and I actually never encountered a creepy crawler that I couldn't handle. My husband and kids had their fair share of scary spider stories, but I never did. I saw the faithfulness of God in so many ways. I hate to even think what life would be like today if I had remained stubborn. I would have missed out on so much!!!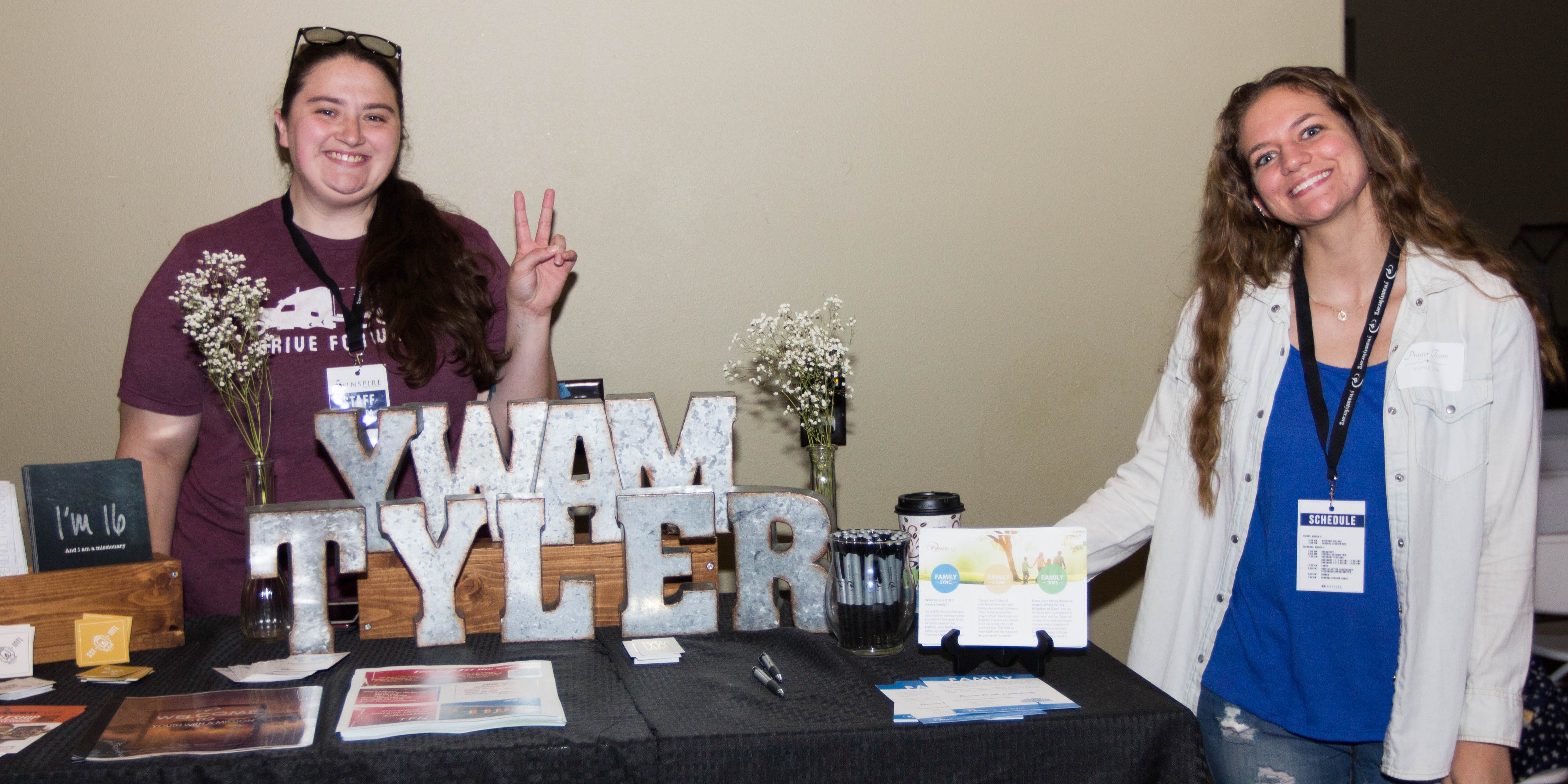 YWAM Tyler is a great place to get to know God and face your fears. As you discover anew God's love for you, you'll gain the courage you need to overcome, for His love casts out fear (1 John 4:18) Do a Discipleship Training School, which is offered four different times throughout the year (January, April, July, October). Let God unpack desires of your heart that you didn't even know you had!
Read these great blogs on one student's experience in the classroom and on outreach!
7 Earth Shattering Truths I Learned in DTS Lecture