Front Line Missions in Poland - Ukraine
Our family of four stepped away from the comforts of home, a steady income, community, family, friends, and church to live in full-time missions nearly two years ago.
We have family who have served with YWAM in Poland for nearly two decades. Our vision has always been to join them long-term. The expectation we had upon coming to Tyler was to complete our DTS, then move there. However, we felt God calling us to more training and discipleship, so we returned for a secondary school.
Through the outreach phase of both schools in the US and the Middle East, we saw the ability of our kids to create opportunities to engage in relationships and spread the gospel in ways we otherwise would have missed.
After our training schools, we joined the YWAM Tyler staff and we have continued to see God move through children and families in amazing ways.
We believe the Holy Spirit in our children moves and speaks through them in profound ways. They often create an atmosphere simply by being who, they are that breaks down barriers to bring about trust and a willingness to engage in conversation.
Earlier this year we took a scouting trip to Poland to visit Ustron, the city in which we hope to pioneer a YWAM campus.
Our plan was to return to Poland in 2023, but less than a week after our return, the war broke out, and immediately Poland became the epicenter of the Ukrainian refugee crisis.
As the situation has unfolded, our family has worked with Mercy Works to plan and prepare a response. As many have prayed and prophesied over us from Esther 4:14, we believe we are called for such a time as this.
The opportunities to minister around Poland are endless and can feel overwhelming, but we are stepping out in faith that God will give us wisdom and discernment as to where to engage.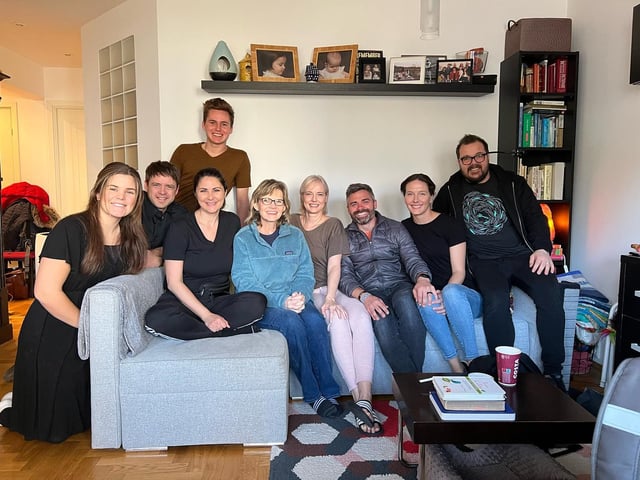 Our first day in Poland started with praying and getting to know some of our first team members. We will have others arrive tomorrow and throughout the next couple of months we will receive teams from the US for 10 day trips.
How you can help support relief for orphans in Ukraine: "UPLIFT UKRAINE"
Missions as a family it totally possible. Take time to discover how your family can experience discipleship as an entire family.