If you're having a hard time raising funds for your upcoming YWAM school, we want you to know you're not the only one. Many past students have found this to be a challenge at some point in their journey, but they've seen God's faithfulness to provide and first hand discovered nothing is too difficult for Him. We hope Adeline's story will encourage you to trust God for any needed provision.
"Faithful is He who calls you, and He also will bring it to pass." 1 Thess. 5:24
I'm just a girl from Ghana, and I've been interested in music for a long time. Wanting to help my church grow, I decided to apply for a School of Worship. I found out about YWAM Tyler online. Though I had looked at other worship schools in Australia, I strongly believed God was directing me to this campus to grow in my understanding of praise and worship.When you applied for the school, what problems did you experience?
When the time was close for me to leave, I didn't have much money. My references were also delayed, so I sent a request to apply for just the lecture phase. Fortunately, the school leaders agreed. I was so thankful and excited; however, I still hadn't raised any support for my trip to America.
Did you ever think for a moment it just wasn't going to workout?
My school leaders told me I needed two-thirds of my money before I could attend the school. As the deadline was quickly approaching, I was starting to get concerned because I still didn't have anything. I even questioned whether this was something I was supposed to do. Then I remembered there was a week left before I had to do anything. I don't know where the faith came from. It just came. I kept thinking, "I can do this. I still have a week before I leave."
"God's Work Done God's Way Will Never Lack God's Supply" Hudson Taylor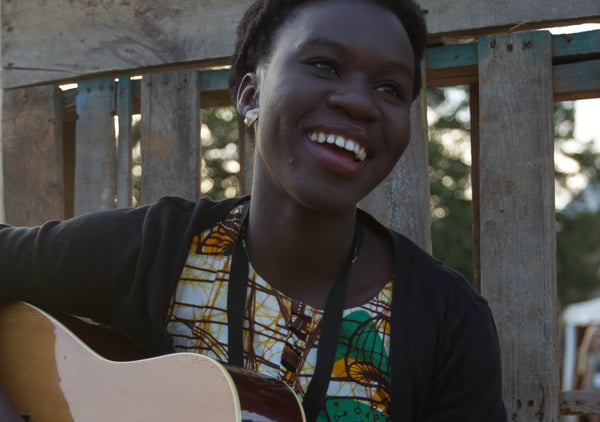 How did the money show up?
Though I was sharing about my interest to be trained in YWAM through social media, email, and talking with family, I didn't even have enough money for the airplane. Then shortly before I was supposed to leave for the States, all the money came in to buy the plane ticket.
It was shocking!
A friend of my brother, whom I had not shared any information about my situation, out of the blue, gave me enough money to pay for a plane ticket. With a plane ticket in my hand, I could get to Texas.
I thought maybe I could visit and fundraise with friends while in the school, but my school leaders continued to emphasize needing two-thirds of my money before arriving.
A few days before I planned to fly to Texas, friends of my family called my dad with a surprise. There had been a mix-up while paying their bills, and they received a large returned check. They contributed it toward my tuition to meet the two-thirds requirement.
I could hardly believe it!
What would you say to others struggling getting support for a training school?
If God has called you to do a YWAM school, have faith; He will provide for what you need. God wasn't too late with me. He can do the impossible. God provided just on time.
-Adeline, graduated in 2017 and continues to say "Yes" to Jesus!
Is God calling you to step out in faith and trust Him to do a training school? We are here to help. Get more information about the the next training school and see how God shows up in your life!
Other stories to encourage you:
Sometimes Following God Doesn't Make Sense