REACHING AN URBAN GENERATION
First a confession, I'm just a small town East Texas boy. For generations my family has lived in small towns and farming communities. When I was 19, I was on a YWAM School of Evangelism outreach for two months in the big city of Chicago. You might as well have taken me to Mars.
It could not have been more foreign to me. In just a little more than a mile radius from where we were staying were hundreds of thousands of people from over 150 nationalities, speaking over 100 languages, all living side by side and stacked on top of each other. The life of the city was not just diverse in ethnicity but in culture, art, and expression.
With that much life and story surrounding me, I was both overwhelmed and exhilarated. I've come to call that life of the city, urban adrenaline.
How did we get here? One hundred years ago, only about 14 percent of the world was living in a city. Though cities have existed throughout the ages, the global human story has for centuries been primarily a rural and village story. A story marked by small towns and communities where for generations most lived among a singular or predominate ethnicity and culture. Even by 1960, after a century marked by an industrial revolution, only 30 percent of the world was living in urban environments.

However, in the last three decades around 1.5 million people a week have been leaving the villages and rural areas and moving to cities across the globe. In 2008, the first Urban Generation came into existence with over half of the world's population living in diverse cities.
Just ten years later, there are now almost 60 percent of us who call complex city life home. At the current rate, 90 percent of the globe will live in cities by the end of the century.
The world is redefining how it lives and views itself. The generation today has new sets of values and a desire to live not isolated but in complex diverse forms of community.
Where did this redefinition begin?
The technology of the Nineties brought about global access to a diverse human story. The cell phone and the internet gave a generation a sense of global self awareness. Young people from every culture were beginning to see themselves as a global family, sharing global struggles, as well as global dreams. The Millennial generation no longer saw themselves simply through the lenses of their own nationality or culture but as part of an emerging and globally connected community.

This global awareness is ramping up urbanization. No longer is economic survival the only reason for city migration, we now have a generation that wants to live together, create together, and find meaning together.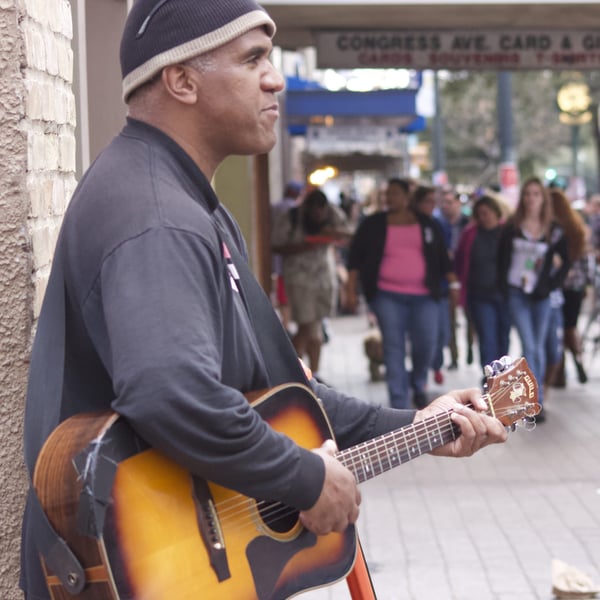 This Urban Generation has three great values: Intensely diverse forms of community; Truth that can be seen and experienced, and a collective purpose to the human story. It is a generation with great purpose and possibilities.
We have an opportunity to discover with this generation the God of the human story who is Himself a diverse and intense relator, who made truth incredibly visible by becoming a part of humanity, and One who has definition and meaning to this collective global community that we are so aware of.
~ Guest Author: Brad Stanley, has been engaged in reaching cities for Jesus for many years. He and his team started YWAM Chicago and have served in city ministries around the world. Check out his book Finding God in the City: Making Sense of the Urban World.
Whether you are someone who has come from the city or simply someone who has begun to identify with the drives of this global Urban generation, we invite you to join us at YWAM Tyler's next Urban DTS in the fall of 2019. Come and experience knowing God and making Him known in this ever growing Urban World.