God said "Go", I said "No"
What if God asked you to go? To leave everything⎼your house, job, friends and family to follow him into the unknown? What would you say? Well, I can tell you what I said, "NO!"
In a matter of minutes everything I had planned for the rest of my family's life was completely flipped on its head. When my wife shared with me what she sensed the Lord was calling our family to do I was in disbelief and shock. I instantly thought, No! There's no way this could happen!
I sat on the couch waiting for Siovhan to come home from a women's retreat. After she walked in the door she told me how fun it was to stay up late and have great fellowship with her friends from church. They even had a pillow fight. She saved the most important part for last.
Tears filled her eyes as she told me what God had impressed on her heart.
He told her we were to "Go and be full-time missionaries with YWAM."
I was in shock and disbelief when I heard those words. I felt sick to my stomach. So many thoughts flooded my brain, I'm surprised they didn't ooze out of my ears. There was no way we could leave Illinois.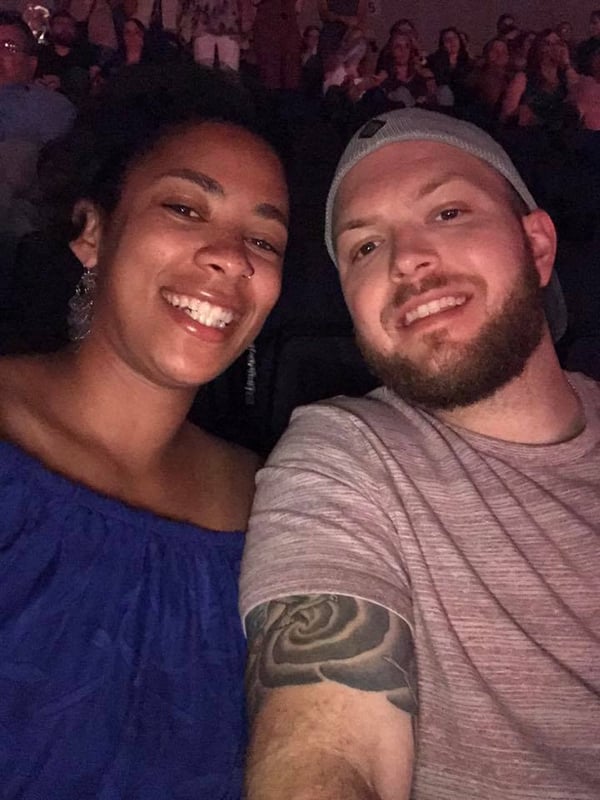 In twelve years, I had worked my way up from basic sandwich artist to general manager of three Subway stores. To top it off my parents owned the 3 stores I was managing, and were planning on selling them to me in the near future. I was prepared to take over the family business.
We had just bought our first home. We had many friends and a great church, not to mention a 2-year-old with another on the way. Even if we wanted to leave, the business was locking us down FOR LIFE. Or so I thought.
Even though I had a knot in my stomach, there was a part of me that knew what Siovhan said was true. Maybe even a glimmer of hope and excitement. I was quick to shut that down with "NO."
I just couldn't comprehend how this could work, even if I did know it was what we were supposed to do. I wish I could say this was a quick process for me, but God and I went toe-to-toe over it for a month. But let me tell you, God has the most loving jab and right hook I've ever experienced!
Let's start with the jab. I remember telling God one day that one reason we couldn't "go" was because "this wasn't what was best for our kids."
He quickly responded in my heart with "you don't know what's best for your kids, I do."
Ouch! I was quickly reminded that my boys were just as much his kids as mine. Dang man, that was a tough pill to swallow but it was so true. My Father in heaven has his kids best interest in mind. He's a good Father!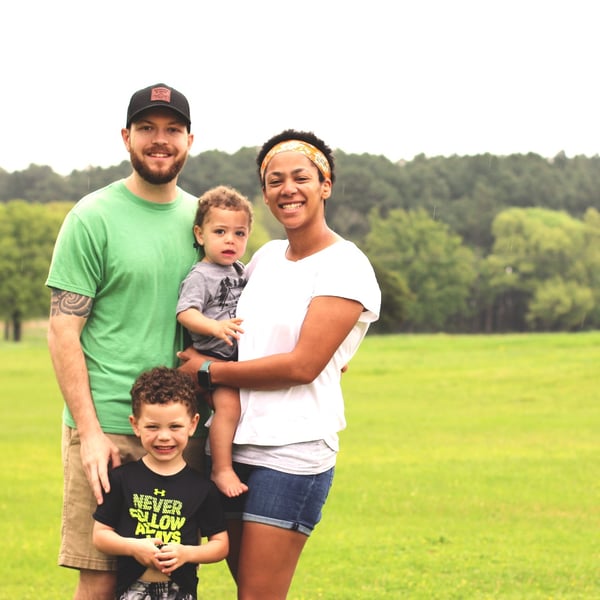 Ok, now the right hook⎼the knockout punch.
God gave me a very specific vision which literally changed my life forever. In the vision there was a parade going by, but I was standing behind a fence seeing the parade through a peephole. I could only see what was in front of me. I wanted to see the whole parade so badly, but I just couldn't. But then he stood beside me. He was tall enough to easily see over the fence. He saw the whole parade. Beginning to end.
This vision crumbled me in the most loving way possible. I was holding on so tightly to what I knew, because it was what I could see, just like the little boy looking through the peephole. God showed me in that moment he can see over the fence. He holds the beginning and the end in his hands. He was asking me to trust him with the unknown.
Right then and there, I surrendered my plans for his.
This is when my "No" was changed to "Ok," we will "Go!"
---
God is calling entire families into missions. Nothing could be worse than waking up 10, 15, or 20 years from now knowing you missed God's best for your life. You and your family can find your purpose and we want to come alongside you and serve your family. Begin the journey. Live intentionally. Find out more about the FAMILY DTS.
Take a video tour through many of the questions you may have about the Family DTS here:
Everything You Need To Know About The Family DTS