As I sat at my desk engrossed in the art of storytelling, I knew I was in desperate need for a brain break. So, I shifted my eyes to the window where beauty captured my attention and held me hostage.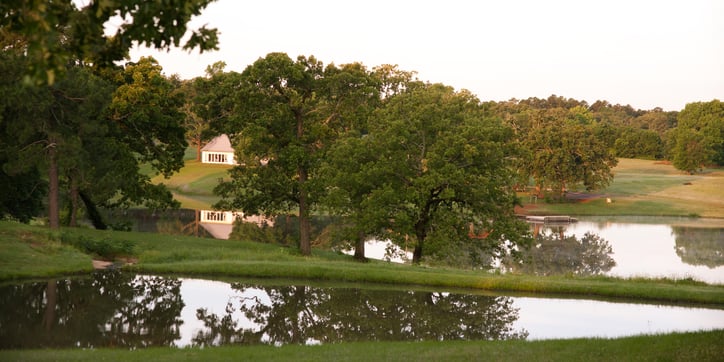 The lakes majestically reflected the sun, birds soared high in the azure heavens, and trees danced in rhythm to the wind's song. Nature was erupting in praise to their Creator right before me, encouraging all to enter into His gates and worship. As I gazed in wonder, Genesis 28:16 came to mind, "Surely God is in this place!" Then, another thought quickly followed, "There are God-stories here that must be told!"
"The way of Jesus cannot be imposed or mapped — it requires an active participation in following Jesus as he leads us through sometimes strange and unfamiliar territory, in circumstances that become clear only in the hesitations and questionings, in the pauses and reflections where we engage in prayerful conversation with one another and with him."
~Eugene Peterson
I invite you to journey with me, as I tread upon this hallowed ground and peer into unforgettable moments encountered with God at YWAM, Tyler TX. In the questionings and the pauses, Jesus met my friends and revealed Himself in powerful ways to each one of them. Enter into these moments with me, and let's magnify the Lord together.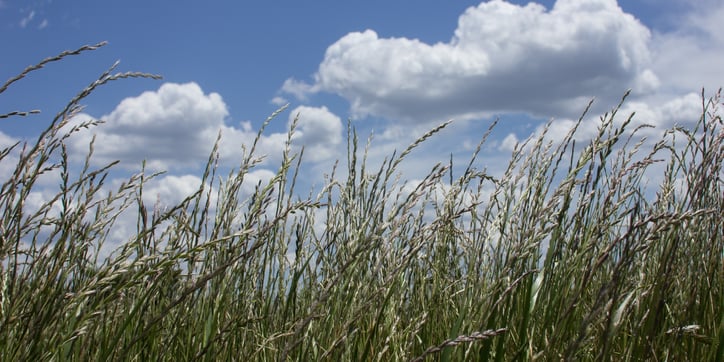 Somewhere in the overgrown grass on the "back 40" of the property, I found myself frustrated and needing to vent. I don't remember exactly why, I just know that I was angry. We were somewhere in the lecture phase of our School of Evangelism, and I was discouraged regarding the future of my family. Our family of four had given up our "normal lives" to pursue training in missions, and I needed answers! Where were we headed? What would we be doing after SOE? Had we actually heard from God or had we made a wrong decision? Why was God taking so long to answer my questions? As I walked, I talked to the Lord . . . or maybe yelled at the Lord is a more accurate description. I don't remember the exact details, but I am quite positive whatever I was discussing with Him was selfish, short-sighted, and not very Kingdom focused. As I huffed and puffed along the grassy path, a little dragonfly flew along beside me. Typical of a spring afternoon, the sun was fairly low in the sky and caused my shadow to be cast on the ground just a little ahead of where I was actually walking. The little dragonfly would fly alongside me and light on a tall reed of grass. Pretty soon, however, my shadow would envelope him, and he would fearfully take flight again. He would land a few feet ahead of me only to be scared off again when my shadow hit. After watching this chain of events happen repeatedly for about five minutes, I was annoyed by the dragonfly. I voiced my irritation out loud to him and shouted,
"If you would just wait for me to get ahead of you, then you wouldn't have to be afraid anymore!"
I stopped dead in my tracks. That was the voice of the Lord, if ever I have heard it! I chuckled to myself at how it had come about; such a funny, seemingly insignificant moment in my day that changed everything in my heart. I realized how far ahead of God I was. I wasn't actually even asking God the important questions but rather the questions that only had to do with my comfort and security. So there on that overgrown trail, I resubmitted my heart to the Lord and said, "I trust you, God. You brought us here, and I know you have a plan. I don't want to get ahead of you because when I do, it's scary, and I freak out. I want YOU to lead the way and I will follow. I trust you with our future and I don't need all the answers." I continued on with my walk in the afternoon sunshine. Nothing else had changed; the dragonfly was still scared of my shadow; my circumstances were still the same, and the questions regarding our future remained. But my heart had been changed. There was peace instead of fear. There was trust instead of anxiety. I felt His presence instead of feeling alone in the journey. My Father had spoken directly to me through that little dragonfly, and when God speaks, no matter how or where He does, it changes everything.
~ Crystal Freeman - Family Missions Ministry Director at YWAM Tyler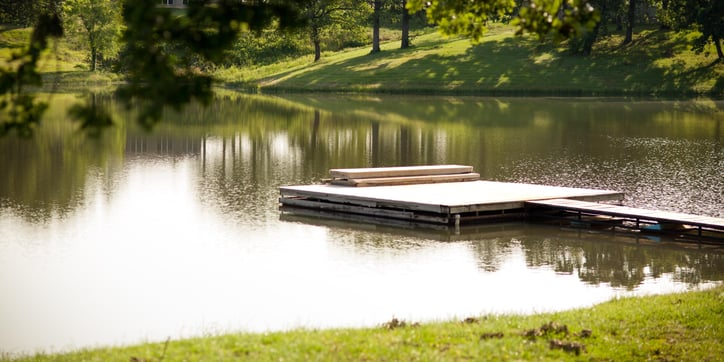 During my SOE (School of Evangelism), we had just finished a teaching and had been sent out to seek God. I chose to go down to the dock, where a couple people had gathered with a guitar, so I could soak in the presence of the Lord. I was struggling to believe God was with me when one of them came over to me and said, "Man, you're filled with the presence of God!" They then left. God was clearly speaking through Him to confirm that He was with me, and I was hearing Him. While sitting alone at the dock, God was dealing with my heart about my father who had sexually abused me as a child. He was showing me where my own heart was and why it was so hurt. In that moment, God asked me, "What was the sin your father committed?" I knew it wasn't the obvious issue of abuse, but I wasn't really sure what exactly it was, so I asked God to show me. His response has never left me to this day!! He said the sin my father committed was that he broke the TRUST between God and I. Yes, the abuse was wrong, but it is better for you to put a millstone around your neck and jump into the sea than to hurt one of God's little ones. It was a revelation I needed in that moment. Ever since then, God has been restoring the brokenness of my heart and restoring the trust that was lost. He is a loving Father who is gentle and kind and will wait as long as it takes for me to be restored!!!
~ Danielle Tremblay - Accounting Staff at YWAM Tyler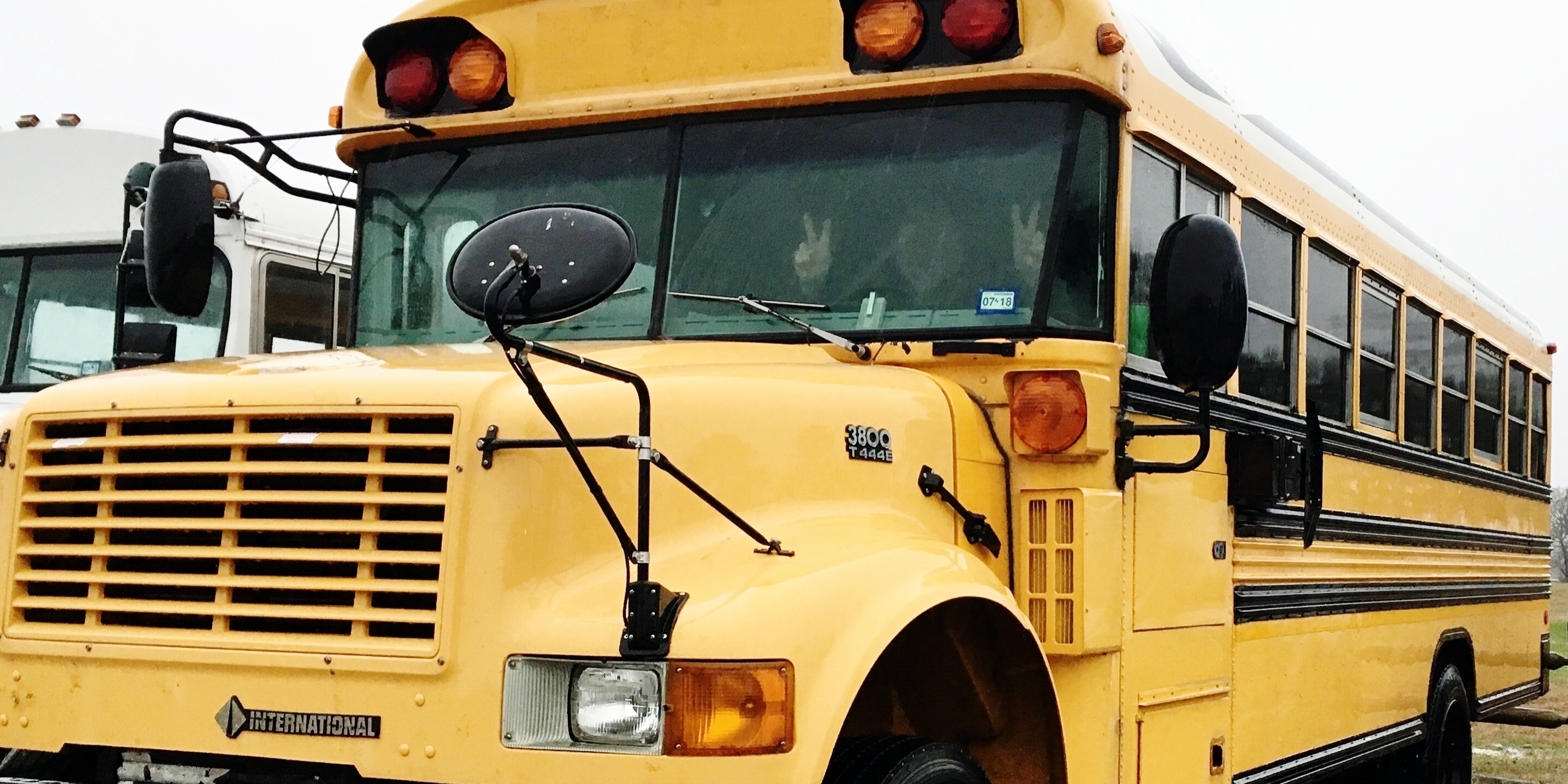 The old, yellow school bus rumbled from the SST Village to the cafeteria for lunch. I folded and unfolded the piece of paper in my hand, which a classmate had given me. She felt God wanted to say something to me. I smoothed out the now wrinkled paper. It said "Jesus died on the cross for everyone, but if you were the only one who was going to be saved by His death, He still would have done it all for you." Tears came to my eyes. He would do that for me? I was fourteen at the time and didn't think that I really had any value. But you don't die for things that aren't valuable. If Jesus would die for me, then I must matter to Him. I have long since lost that paper, but I have never forgotten the words that played a part in changing my life.
~ Allison Mear - DTS Student Mobilization Staff at YWAM Tyler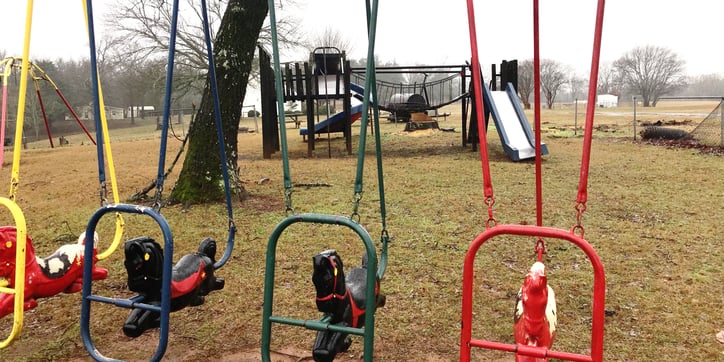 AJ and I had just started dating, and we loved to walk around the campus to talk and pray. On this particular day, we walked across the dam to the playground & started swinging on the swings. I had been plagued with warts on my legs for five years or more. I went to the dermatologist many times and had lots of different treatments done, all with no success. I wanted them gone, and while AJ and I talked, I shared this. He said, "Well, why don't we ask God right now to heal you?" I quickly responded with a hearty, YES! So he laid hands on me and asked our miracle working God to remove those warts. We're talking like twenty or more of them. By the next morning, they began to disappear, and within one week every last one was gone, never to return. God has shown Himself to me many times on this campus, but I will never forget this special time when He so tangibly showed His power to me. He's good, and He's alive!
~ Bayli Allegretto - DTS / SOE School Staff at YWAM Tyler
Praise the Lord for the ways He's ministering to people here! More inspiring stories of God-moments at YWAM Tyler are on the horizon too. Be watching for them!
Come join us at YWAM Tyler, TX. Participate in a DTS and lay your own stone of remembrance where you encounter God. I promise, it'll be a moment you'll never forget.