The icy winter wind had howled all night long outside our uninsulated rental house near Santiago, Chile. As the dawn broke, two students, Carlos and José, emerged bleary-eyed from their sleeping bags, quietly slipped into warm clothes, and headed out into the dark for an early quiet time with the Lord.
Wedge and I were leading a Youth With A Mission Discipleship Training School (YWAM DTS) outside Santiago. The students were from several South American countries. Despite the spartan facilities and the diversity of the group, they formed a genuine atmosphere of Christian warmth and love.
The old house sat on a two-acre lot with a large garden area and a building that once served as a chicken coop. Inside the house, our young people were still asleep on mattresses and bedrolls on the floor when they heard what sounded like a truck crashing through the front door.
Chilean soldiers armed with assault weapons burst through the door. "Get Up! Line up against the wall!" the commander screeched.
These carabineros marched Carlos and José into the house. Both were trembling. "We surprised your two guards," the commander boasted.
Carlos and José looked shocked. What guards? They were outside for their morning prayers when the soldiers surprised them by jabbing guns to their backs and warned them, "Don't make a move." By then all the young people were lined up, shivering from both the cold and fright. The soldiers began dumping drawers out onto the floor, rummaging through mattresses, and searching closets.
Wedge stepped into the room, and a remarkable calm came with him. We shouldn't have been surprised that our group's presence would arouse suspicion in the politically tense atmosphere of 1979 Chile. Gen. Augusto Pinochet had swept into power in a 1973 military coup, ousting South America's first democratically elected communist leader, Salvador Allende. In the years that followed, General Pinochet embarked on a bloody nationwide campaign to purge the country of all socialist influences.
These soldiers seemed sure they uncovered an international cell of dangerous communists. Who else would sacrifice for their cause by sleeping on the floor during winter cold?
El commandante summoned Wedge, who responded to the man's imposing glare and scowling tone with gentle words. The commander spotted a book on the shelf and cried out in triumph. He read the title aloud "You Can Trust The Communist." Then he saw a poster on the wall that read, "To Russia With Love."
Every person in that room knew what Pinochet's people did to communists. Students and staff members alike realized they could be executed without proof or any kind of hearing.
Addressing Wedge, El Commandante demanded, "What is this place anyway?"
"A Missionary training center," Wedge replied.
"Then what's this?" said a mean-looking soldier as he ripped the poster off the wall and rolled it up to take it with him as evidence. "Who made this poster?"
Wedge stalled, sending up silent prayers for wisdom. one of the students, a former Communist, had made it to promote a future missionary outreach to Russia, and Wedge didn't want to identify the student because of his background. Fortunately, the leader's attention was diverted, and Wedge didn't have to respond.
When the soldiers finished their search, they had found only Bibles and notebooks. The commander leafed through the You Can Trust The Communists book and discovered the chapter titles pointed out they could be trusted "To Lie, To Kill, and To Destroy."
Sheepishly, he turned to Wedge, "We apologize for this disturbance. We have a mission to rid this country of Communist subversives. I think we went too far in our zeal today." Wedge smiled, and the students instantly seemed at ease too.
"We understand that in these times, it's easy to make mistakes. Please, stay and have coffee with us."
"No, we must be on our way now." By then several of the students had begun to speak with the soldiers, inviting them to return another day for coffee -- and to please leave their guns at home.
As the soldiers shouldered their weapons and piled into their jeeps, one staff member turned to Wedge: "That was a scary moment."
He winked. "I'm so proud of these young people. Think about it. They have a cause so great that they would sleep on floors, walk to their destinations, do without food when necessary, and even face solders' guns. They give their all to obey the Lord's command to reach every person with the Gospel."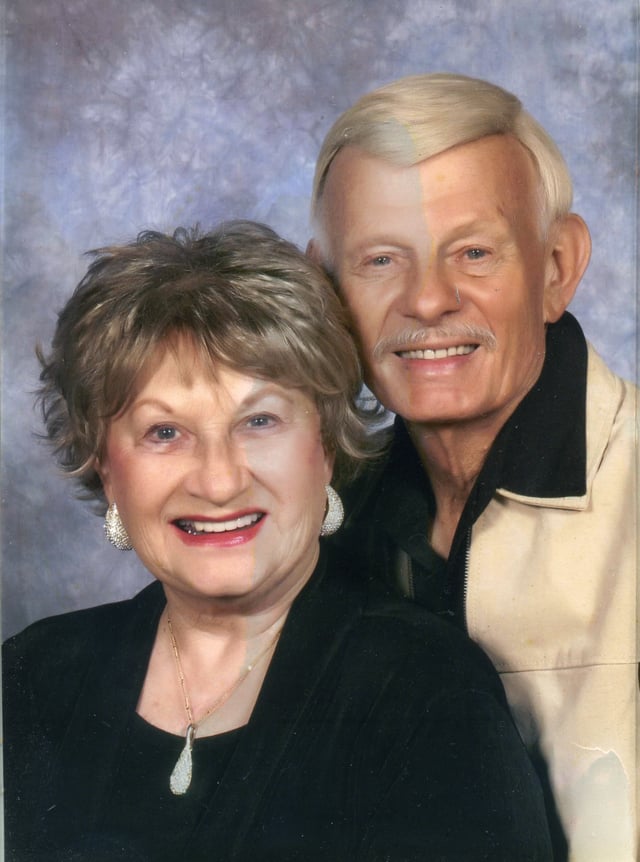 When Wedge and I started serving in Latin America, the idea that God could use Latinos in missions was a foreign concept to the Hispanic churches. They saw themselves as missionary-receiving countries, not missionary-sending nations. As Latino young people stepped out in faith, they came to see that God is as faithful to them as to people of other nations. When many said they were too young, too poor, or too inexperienced, they discovered for themselves that He's their God, too!
For decades, Wedge and I worked side by side with these brave young people and watched in admiration as they overcame every possible difficulty in their efforts to obey Christ's Great Commission. (Mark 16:15) They fanned out to dozens of nations and to every continent to reach others. As a result, they are a significant force in Christian missions today.
They are a new breed of missionary, not asking for fine homes or familiar foods, but adapting their living to any circumstance and surviving on a minimum when necessary. They receive no salary and trust God for every need. They joyfully give their lives for the greatest cause in the world. As a result, they've seen miracle after miracle.
They have risen up to become national and international leaders in Youth With A Mission (YWAM) and other ministries. All over the world, they lead mission schools, evangelism centers, and mercy ministries. Some are pastors, others are in education, business, industry, arts and media, and still others in government positions. Everywhere they are bringing God to people and people to God.
This book tells the story of how God led Wedge and me to Latin America, but it is the story of these young leaders too. Our lives are intertwined for eternity.
---
Wedge and Shirley Alman served in ministry together for 65 years. 65 YEARS! That's amazing! These two have discipled countless of young people to know Jesus. They've trained up many to go into all the world and make Him known. In 2017, Wedge went to be with Jesus, and his legacy keeps on impacting many around the world. Shirley lives on the YWAM Tyler Twin Oaks campus and continues to inspire the next generation to follow Jesus wholeheartedly. Shirley's book is loaded with divine stories (just like this one above from Chapter 1). Get your copy today ~ He's Your God, Too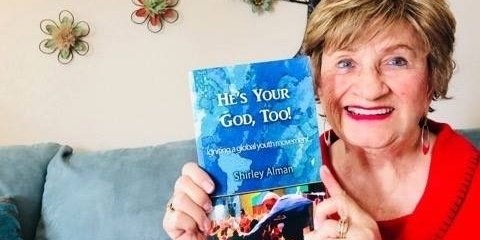 If you want to become a part of a mission movement that is reaching the ends of the earth with the Gospel of Jesus Christ, sign up for a DTS today. YWAM Tyler offers schools four times a year in January, April, July, and October.