"Jacob is sharing his testimony of how he said 'yes' to Jesus. Now he is showing how he was baptized to hundreds of students in schools, and even on the streets of Norway and Sweden 🤯."⏤Matheus.
Sometimes it's hard to believe what can happen through the life of just one Discipleship Training School (DTS) student.
While in Norway during DTS outreach, Jacob (featured on the right in the top photo) had the opportunity to tell about the amazing things God has done in his life. Part of his story includes his baptism in one of the chilly lakes on our campus!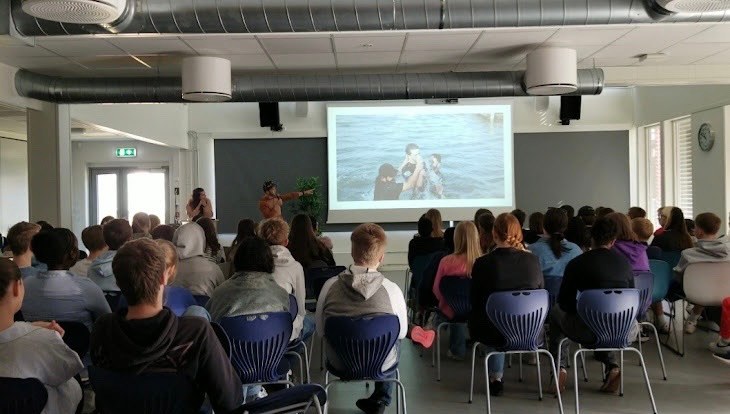 Baptism, like other sacraments of our Christian faith, is a meaningful identification of our walk with Jesus. Getting dunked in the large lake here in East Texas is more than a ritual. Hand over mouth and nose, as the water covers them, the person officiating says, "…buried in the likeness of His death," after Jacob burst up out of the water, drenching anyone close by, it finishes with the words, "… and raised in the likeness of His resurrection."
We say it because this is our new identity. Galatians 2:20 says, "I have been crucified with Christ; it is no longer I who live, but Christ lives in me; and the life which I now live in the flesh I live by faith in the Son of God, who loved me and gave Himself for me."
CHRIST LIVES IN US!
If you are following Jesus Christ, grasp this truth: Your identity is in Christ. You are a new creation. You are a child of God. You are forgiven. You are free! Baptism is one way to tell the whole world you identify as a follower of Jesus.
No wonder Jacob couldn't wait to share this Good News in Norway. When you're walking in freedom, you want others to walk in it too!
Oh! We can't forget the crowd standing by witnessing the whole event. Everyone erupts with shouts, claps, and whistles of excited approval!
We truly believe what Revelation 12:11 says about overcoming the snares of the devil and sin.
"They triumphed over him by the blood of the Lamb and by the word of their testimony; they did not love their lives so much as to shrink from death."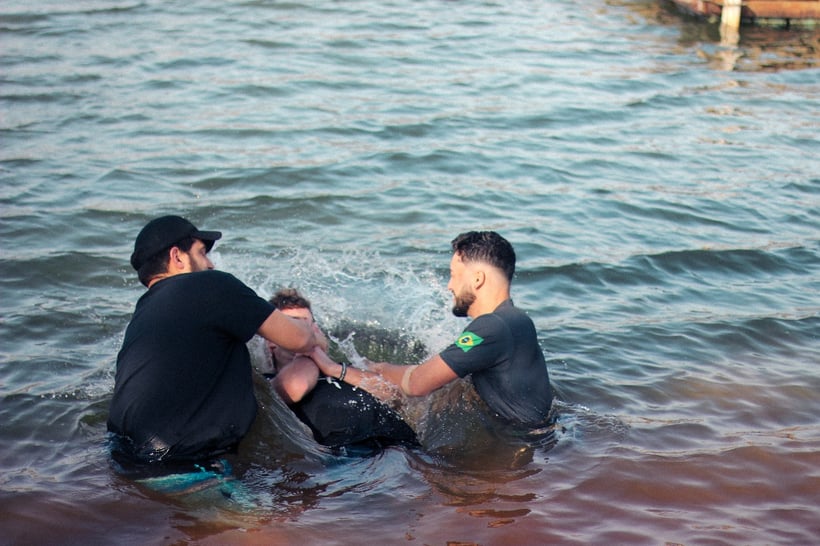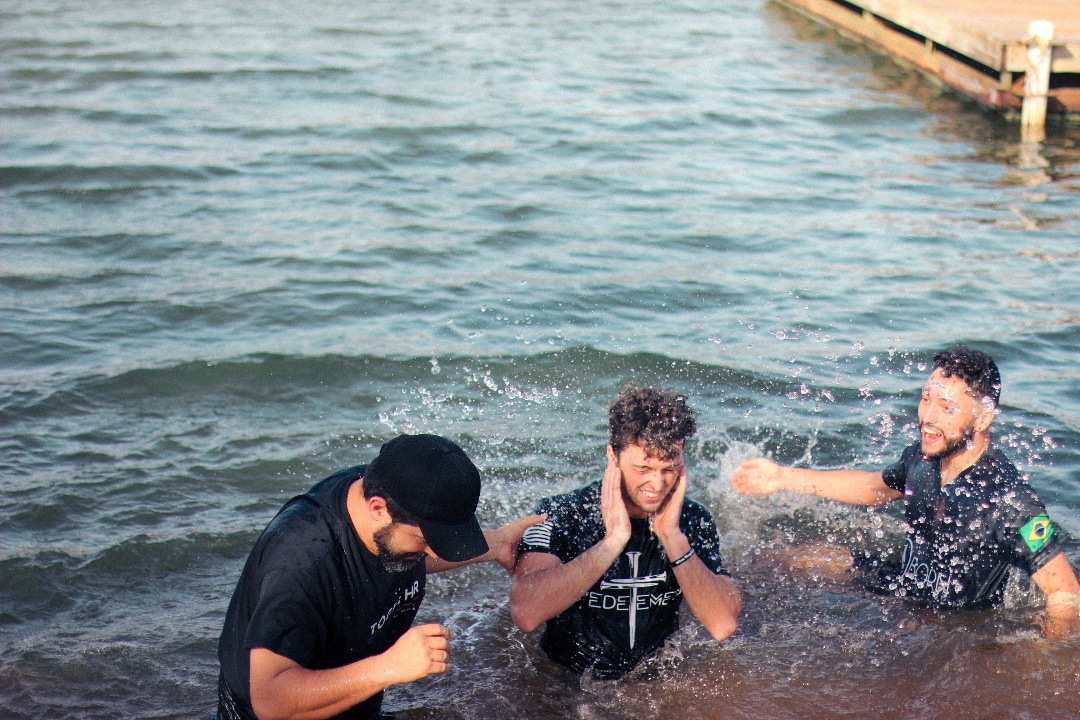 Jacob's life is just one of the many lives we've seen transformed by the Gospel. If you are hungry to know God, hear His voice, and follow Him with passion and purpose—don't wait any longer. Today is the day.