Reasons the Border Crisis Should Matter to All of Us!
After several treks down to the US/MX border, Kyra's first hand stories and experiences are hard to ignore. It's time to focus on the real issues and ask God to show us how to engage.
Reason #1⏤the border crisis is less of a political problem and more of a sex trafficking issue.
I have been on more than one ministry trip there and it has been eye-opening. The border has always had challenges with immigration. But, this time, the numbers have skyrocketed.
If you are thinking, "Okay, why should this concern me if it has always been an issue?" I'm here to tell the hard truth about what is happening at the Texas-Mexico border, and it is happening in your backyard. I have included a picture that shows all the places where these people are being exported. It's all across the United States!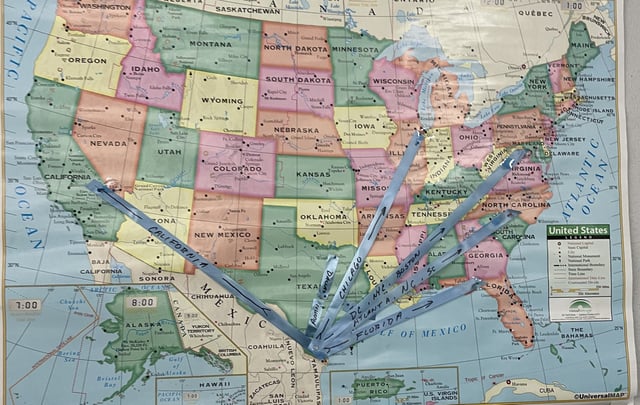 This is not a "Texas" problem. This is a U.S. problem.
Reason #2⏤logistics. This is a nationwide problem. No human worker is capable of processing 750 immigrants A DAY.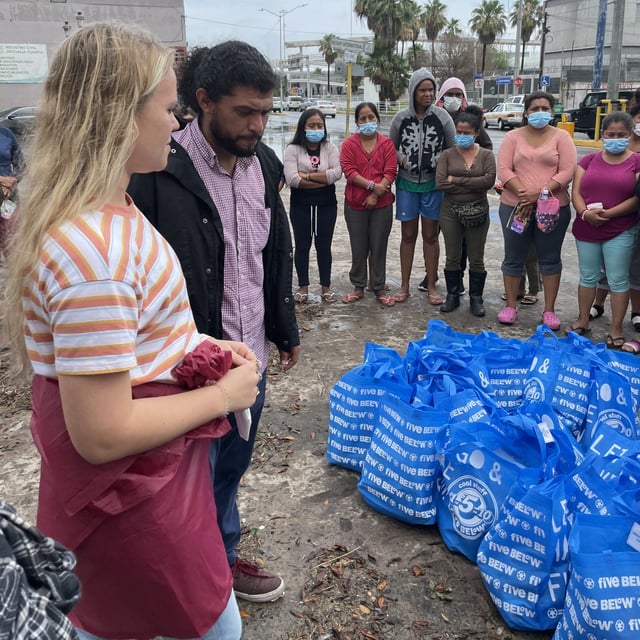 (Sharing the Gospel here isn't complicated … they are hungry for hope.)
There will be people who slip through the cracks, most likely the cunning ones. I'm not trying to scare you, just giving you a broader perspective.
If you are a Christian, you believe there is evil in the world and people with agendas. If we turn our heads away from this, aren't we also turning away from those who are suffering?
It might be harsh to say, but women and children are being raped and left for dead. WHY AREN'T WE TALKING ABOUT THIS?
Imagine trying to save the life of your child so you sell your body instead. This is the harsh reality of the price some women will pay in an attempt to come into America.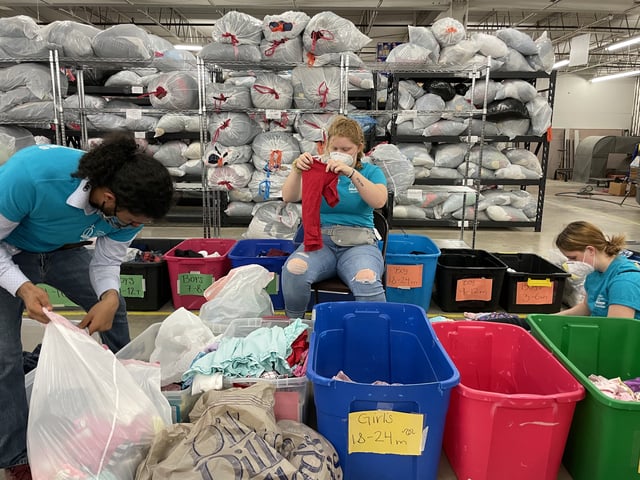 (Us packing clothes and underwear for all the women and children … the main request from women coming in from South America is the demand for underwear)
Reason #3⏤some people are truly longing for Jesus. With nowhere to turn, they are desperate. Yet, we have something that lasts for eternity.
We have the blood of Jesus to renew and heal us. These people may not understand that, or maybe they do but they still need hope. They need someone to look them in the eyes and tell them it will be okay — to tell them they are loved by you and the King of Kings!
There is a need, and we must respond.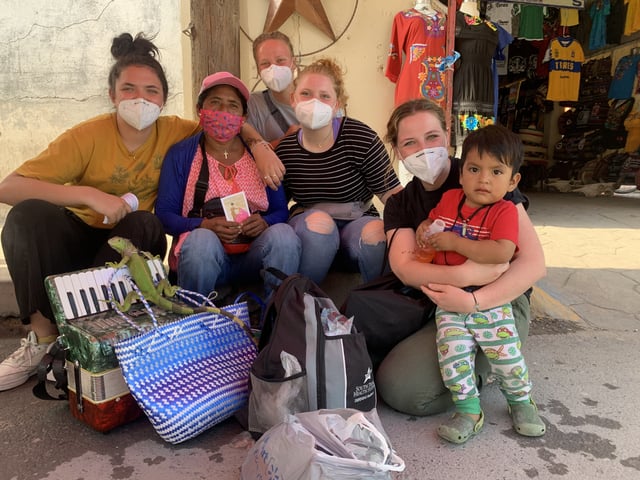 Here's how you can get involved. We've created this webpage with info on how you can give vital help through donations, border hygiene kits, and volunteer to go help. Click Hope at the Border and let's bring the Hope of Jesus to the border.
READ MORE …