6 THINGS YOU NEED TO KNOW BEFORE TAKING A GAP YEAR
Let's just go ahead and get it out on the table. Hasn't taking a break between high school and college or college and a job been something you've wished for? There is a way to make that happen and for many it's been the best decision they ever made. But don't get me wrong. Everyone needs to consider what kind of Gap Year they are going to take.
The first time I heard about a Gap Year was when my son graduated high school and decided jumping into college wasn't on his agenda. Since then I've talked with a whole bunch of students wanting to take a Gap Year and many who already did it. Here are six things to seriously consider before pulling the trigger.
1. A Gap Year is not for everyone, but it is for a whole bunch of people.
One huge reason people don't take a Gap Year is fear. I'll disappoint my parents if I do this. I'll be all alone because my friends go straight to college. I'll lose a scholarship and never get another one. Fear can keep us from doing all kinds of things to better our lives. Fear is built around a "what if," and if we let every little "what if" dictate our life's journey, we will be lucky to get out bed everyday.
Here is the first thing you need to know about a Gap Year. It's definetly not for every single person on the planet. Some folks are made to go straight to work post high school and some are meant to enter right into college because they know the end goal they're aiming for. How do you know if that's the case? Just ask them. When there is peace in their answer, it's a good indication their decision was a good one.
However, not everyone has that peace. So if you are wrestling with what's next, if you are burnt out on traditional education, if you've never traveled outside the US or even outside your own state, if you want to establish deep friendships to last a life time, if you really want to see first hand what is happening in the nations of our world then you, my friend, should be thinking seriously about a Gap Year and not about what other people think!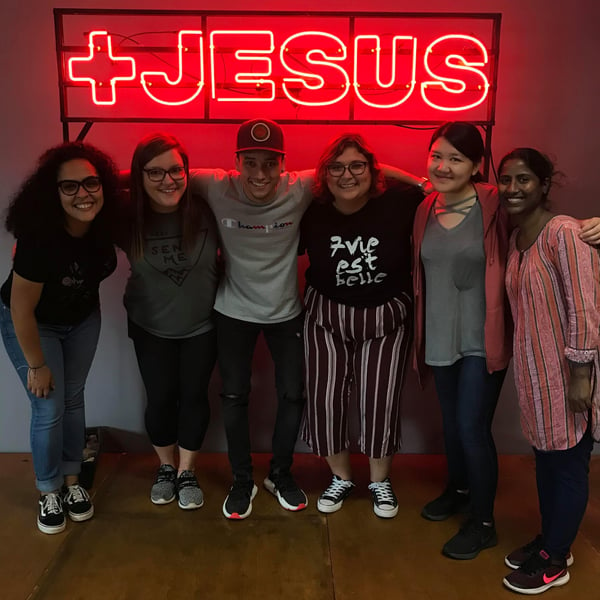 2. You can earn college credit while taking a Gap Year.
"Really? I had no idea this type of thing was available anywhere." Attending college is a big part of many of our lives. However, getting a good start by laying a foundation for why you believe what you believe could make or break your college experience. No matter your journey, college or not, our desire for you is to find your purpose and live out that potential, fully engaged with your Creator in every endeavor.
Here at Youth With a Mission in Tyler, TX, we have formed several partnerships with several different universities who are excited to offer you college credit for making a difference in the world. Seriously, who knew you could live in community, get serious about your spiritual life, travel the world on an adventure, and use this time to prepare for college? Neither did I!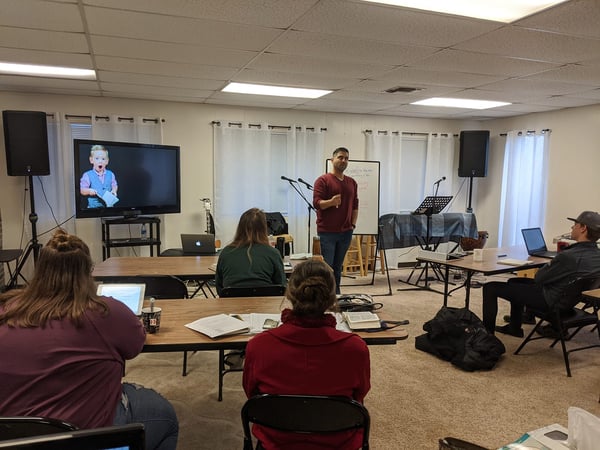 3. Find out what you don't want to do with your life.
Ok, so your fresh out of high school and everyone for the last two years has been crawling down your back about what you are going to do with the rest of your life. Every time someone asks you that question, you just cringe inside because deep down you don't really know.
We are bombarded with quesitons about life, bringing all kinds of anxiety upon us. One big quesiton many of us wrestle with is the age old, "What am I going to do with the rest of my life?" Struggling with feeling solid about how to answer that? If so, you're not alone. Just think, by taking a Gap Year you could at least find out what you don't want to do.
While living overseas, my son Kyle decided not to go straight into college after high school. We were worried he'd just sit around and play video games all day, so we helped him think through what this Gap Year was going to look like. After some great conversations, he decided to volunteer at the international school he graduated from. He dug in and gave it his all. Friendships blossomed. He helped the school tremendously, and our family had a blast together that year. One specific thing came out of it all. He said, "I found out one thing. I don't want to teach for the rest of my life." Taking time out to think about what you want to do with your life might actually reveal what you don't want to do, which is a good thing!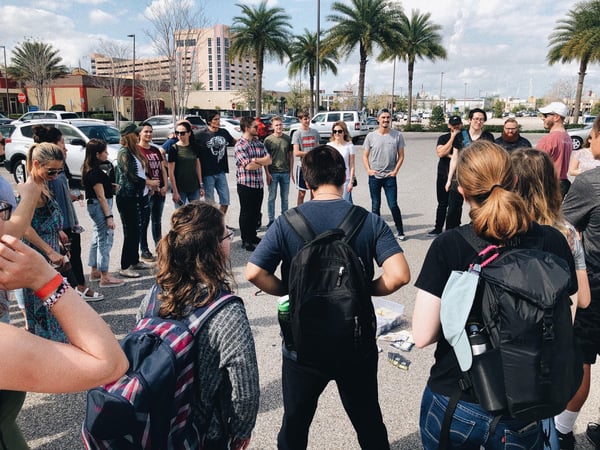 4. This seriously might be the only way to find yourself.
When is the last time you turned off all the noise in your life and just listened? I mean really listened. If you think by just going to a new school in a new place, or starting that new job in a new town is the answer for finding your calling, you might be disappointed.
Listening to your heart desire can be hard with all the yelling for your attention going on around you. It's okay to step back, do something totally different, carving out space and time to listen to God and your own heart about your future.
You don't have to rush your career. It will always be there waiting for you. And perhaps you will have a clearer passion for it when you're truly ready.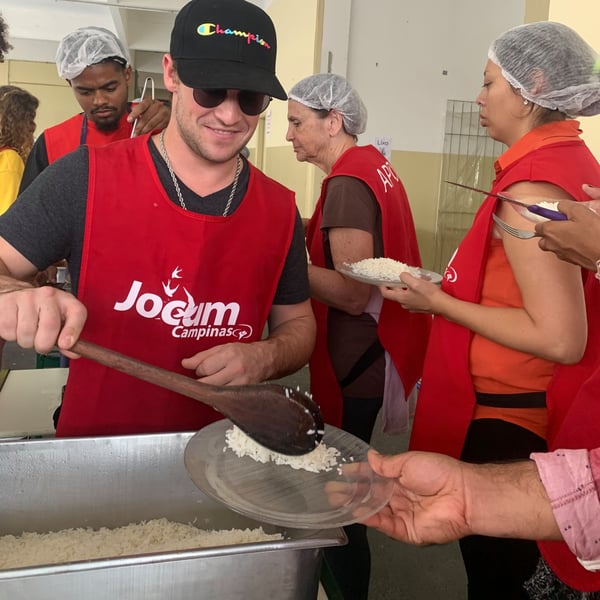 5. It doesn't matter when you spend your Gap Year.
After graduating from NC State University, my friend decided to do something crazy and take a Gap Year. You know, that guy who's quiet yet brilliant, and you just know he's going to be world changer. Yeah. This was him. But for him he was unsatisfied with just doing the next thing because that's what's expected. After much thought and prayer, he jumped into YWAM. Many would think what a waste of a good college education. But for my friend college was not preparing him for the normal career and what everyone thinks is the normal time to do it. For the past fours years, he's lead teams all across Asia, discovering new things about people and God's creation. He's got friends all across the globe now and met his wife who also shares his same passions. But what about all that education? Isn't that a waste? Is it? If there is a time and place in the future those skills become necessary, I'm sure his training won't be forgotten because he knows why he's doing what he's doing.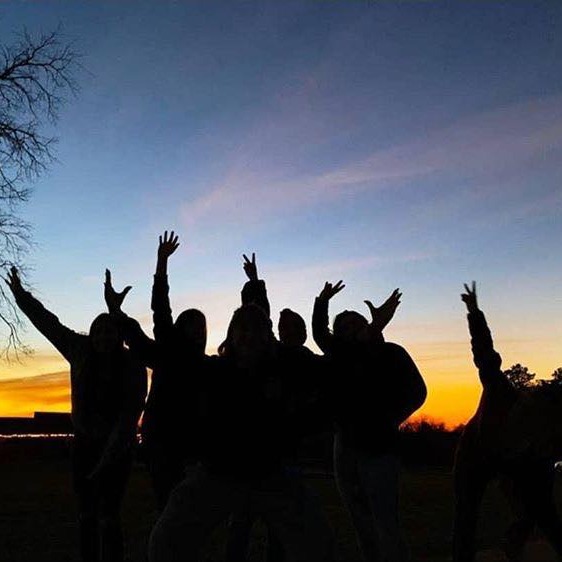 6. You can take a Gap Year your parents would be proud of.
When you tell your parents you are going to take a Gap Year, be prepared for a questioning look. Every parent wants their child to be successful. It's only natural for a parent to think you're throwing opportunity to the wind when you use language like, "I just need to find myself" or "I'm just not ready for college."
You can do a Gap Year ... and earn transferable college credits ... by joining us at Ywam Tyler! Crazy, right? We partner with colleges because your goals and dreams matter to us as well. Your parents can have total peace knowing your five months of adventure actually helps prepare you for college.
Are you ready to do different? Are you tired of the traditional educational environment? Don't you really want to know what's next in life before you commit everything to it?
We specialize in the Gap Year. Not everybody does. After literally thousands of young people have taken a Gap Year with us, one thread connects them all ... It was worth it!
Learn more today about all your options for a Gap Year at YWAM Tyler. We talk to students everyday about this and would love to chat with you to answer any questions you might have. Get more information or fill out the form to the right and someone from our campus will contact you.