LIFE AFTER MY DISCIPLESHIP TRAINING SCHOOL
After my Discipleship Training School (DTS) ended last spring, going home was difficult. It was hard to go from seeing friends everyday, worshipping and living in community to only seeing my immediate family.
I had expected to go back home for a month, and then head back to the campus for 5 more awesome months with YWAM Tyler in a School of Evangelism (SOE). Instead, I was greeted with the news that Covid-19 had spread all over the world.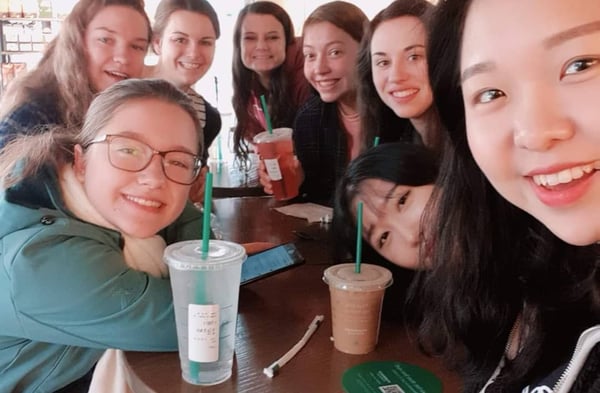 My SOE was postponed for 3 months. What would I do with all that time while I waited? I tried to find a job near my home so I could earn some money to put towards SOE but I was unsuccessful.
Then God showed me a ministry opportunity that I could do from home. One day he said to me, "Sing for me! Shine the light I've given you. It brings people hope⎼my people really need that right now. I want to hug my kids, and I want to use you to do that."
So, I started singing and recording worship songs, along with some other songs I had written, and began sharing them online. Although it was not the same as worshipping together with others in a big auditorium, it brought some joy back into my life.
Sometimes I don't particularly want to worship, but God has shown me that when I do it glorifies him and changes me. Now, I use my musical gifts to remind others how much God loves them, and wants to draw them close.
Maybe you need a little renewal of hope or joy in your life. Take a minute and play a worship song, sing along to it, and ask God to speak to you. Let it take your mind off the world and it's problems. Focus your thoughts on God and who he is. He hasn't changed. He's still here and he wants to hug his kids.
---
We love to see lives transformed into the image of Jesus. Sarah is one of those graduates. We admire how she lives out her faith no matter the challenges. Discover your purpose, deepen your faith in God, and experience real community in the next Discipleship Training School.