Outreach stories always offer the best memories for faith and fun. No two stories are the same, and for good reason. In the journey, we all need to laugh a little and be encouraged with the fact that God cares about the little things and deeply loves us all.
Andrew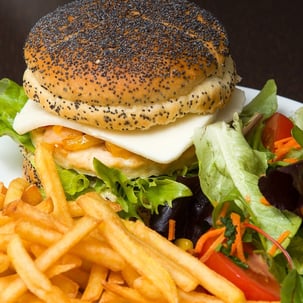 I was in Peru for 7 weeks. After the third week, I was longing for something that tasted familiar. It was announced we were headed to one of the poorest villages of Cusco, Peru, so I was preparing myself for some less than par food.
On the way to the village, my friends and I were talking about how we were longing for some North American food, so we decided to ask God for it. We asked for chicken sandwiches, french fries, and salad. We were never allowed to eat salad usually because if it wasn't from a restaurant, it wasn't safe to eat.
After several hours of serving the village with our free medical services, it was approaching lunch time. I was preparing myself for the worst. I mean, these people were poor. I knew they couldn't afford to feed us anything fancy. "The food's here," someone said. I looked over and saw a restaurant was delivering our food. The village had

ordered out for us! And guess what they brought? Chicken sandwiches, french fries, and little plastic bags that had salad insid

e.
I was blown away. I didn't t

hi

nk

our prayer would get answered, let alone that it was the ex

act things we prayed for. I'd seen people raised from the dead on this trip, but for some reason this story is dearer to my heart because God showed how much he cared for us.
(A way to a man's heart is indeed his stomach.) ~ Andrew
John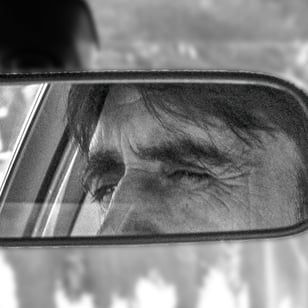 I was in Romania in February 1997 for my DTS outreach. It was our last day before we flew back to the U.S.
A cab driver picked us up to take us from the Cluj YWAM Base back to our host home. He spoke perfect English, so we told him why we were there and told him about Jesus. He had so many questions, I think we stayed in the cab for 3 hours. He accepted Christ that night.
The next morning, we were back at the base preparing to leave. He came by to see us and say goodbye. He didn't speak any English.
We truly saw a miracle that night. ~ John
Claudia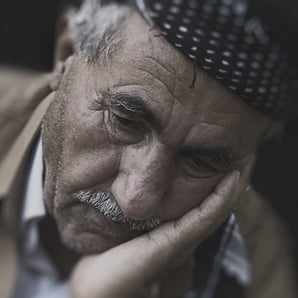 God sent us to a home in the middle of nowhere in Costa Rica for Bible distribution. While there, we ended up praying for a man with cancer that was sleeping in a separate room.
When we finished, the sick man came out, and I prayed for him, emphasizing how God was with him and had always been there.
When we were done, the man shared that while he had been sleeping, a voice woke him up 3 times telling him to go out because there were people praying for him. Finally, he came out and saw us praying for him.
We found out that during his whole life he did not believe in God because he said God had nothing for him.
On that day, he believed who God was. ~ Claudia
Molly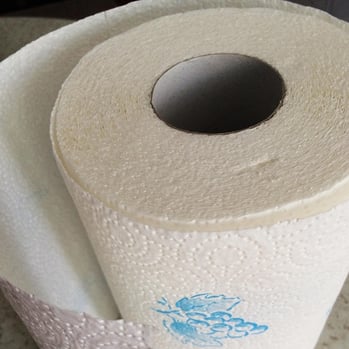 Our outreach team went to Costa Rica and Guatemala.
In Costa Rica, we had a 1000 square foot place to stay, and there were 24 of us!
Let's just say it was never quiet, and we got real close.
One fine day, one of the boys clogged the toilet. We were unsure of what to do, so we started to plunge it. We tried to flush again after we thought the plunging had taken care of the backup. Then it happened . . . the poopy water overflowed onto the floor and out of the bathroom and into one of the bedrooms. IT WENT EVERYWHERE. And by "It", I mean poop. It was a stinky situation.
We raced down to the convenient store on the corner and bought many rolls of paper towels. Unfortunately though, the paper towel rolls in Costa Rica were pretty flimsy compared to American Bounty paper towels. I'm sure we used like 10 rolls. We had paper towels everywhere, and it smelled like poop for days.
It was awesome. ~ Molly
Stephen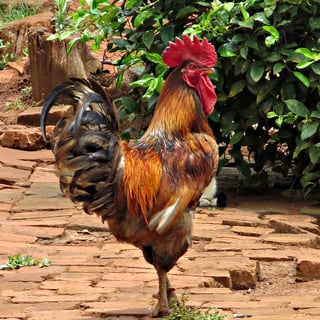 When I was in Asia, my team of 3 were sent out into the mountains to find the Awu, an unreached people group. At this point, our contact only knew they existed, but hadn't found their villages.
Equipped with a map that wasn't in our language and whatever we could fit in our backpack, we got on a bus, then a taxi took us as far as it would go before we had to set out on foot.
After hours of walking through the mountains, we came to a fork in the road, so we prayed which way to go. We didn't hear the audible voice of God. However, a chicken did walk past us at that moment. We followed it into the largest village of that people group, the only one with a "school." The leader of that school had information about the location of every other Awu village. I was the first white person they had ever seen.
These people were so remote and removed from society that when we told them we would be headed to Beijing in a few days, their response was, "What's Beijing?" ~ Stephen
David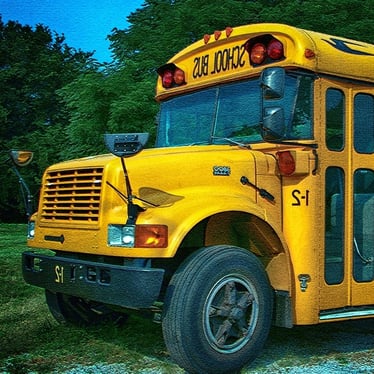 Well, about 17 years ago I was in Nicaragua participating with a School of the Bible outreach, and during this time the team was in a remote part of the country for six days.
Two other guys and I slept in the church, and every morning the next door neighbor would get up at
4:30am
to go and work in the city.
We would all know when this guy was about to leave because he drove The Big Yellow School Bus that picked up other individuals who also worked in the city, and he blew his horn to wake people and let them know that he was coming.
The Big Yellow School Bus' horn though was that of a semi truck, and of course it was very loud because it's Latin America, and they like to do things big and loud.
Unfortunately, The Big Yellow School Bus was parked about two hundred feet away from the church where we were sleeping. Everyday at

4:30am

The Big Yellow School Bus would blow it's horn. The first day was unexpected, and the pastor there just took it in stride as part of the daily routine.
If there was any time on an outreach that I almost lost my mind, it was with The Big Yellow School Bus blowing it's horn unannounced for about 5 seconds, 10 times a minute, for 15 minutes before leaving for the city to pick people up along the way. ~

Dave
We will keep blogging outrageous stories from outreach, but what we really want is for you to have your own experience. Join a training school at YWAM TYLER, and you'll have your own story to share!