Reaching the Nations in Your Own BackYard
As believers, we understand that part of the commission given to us by Jesus is to go into all nations. With the times we are living in today, it's not always possible to do what's on our hearts in following Jesus' command.
Do we have the ability to reach the nations in our own backyard?
We may not be aware that people from all over the world come to the United States every year, and one of the places we can see it the most are in our cities.
Cities in America are crammed full of diversity. There are some places in the USA you can literally walk across the street and feel like you're in a different nation. It's one of the things that makes America such an incredible place to live.
I experienced this in a real way a few years ago when I visited the city of Chicago.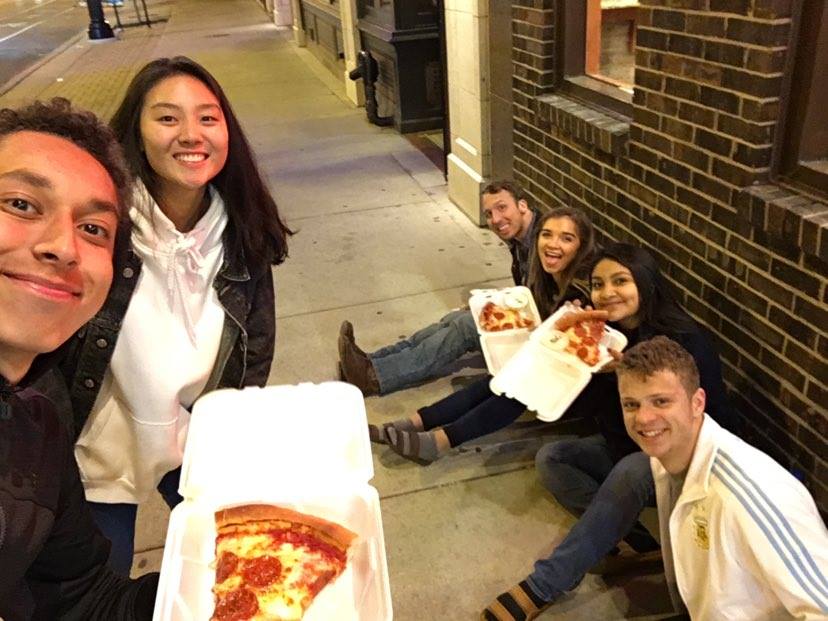 Every School of Evangelism (SOE) student has the opportunity to visit one of our urban YWAM campuses. But being in Chicago was nothing new to me. I had grown up about three hours from there, and had visited quite a few times.
Little did I know, God would change my perspective about cities and the world. Our school staff split us into groups, put us on the 'L' train, and sent us around the city to find ten people from other countries and take a photo with them! 😱
I'll be honest, in the back of my mind I really didn't see how we were gonna make that happen, but sure enough, a few hours later we all came back to share what we experienced during the day.
Seeing those results has stuck with me over the years. Just in that one afternoon, our team of 30 met with people from almost 50 different nations, and in 15 of those nations Christianity is basically illegal!
How crazy is that?! Countries where we can't get in to share the Gospel are right here in our own backyard!
This gives me a whole new perspective for reaching the nations. I hope it does you too. We still have the ability to change the world even if confined to our own towns.
January 2021, you can experience a life-changing training in the heart of Dallas Texas. Grow your faith in God bigger than you ever imagined and experience sharing God's love to the nations right here in the USA!
Learn more about the URBAN Discipleship Training School.
More Stories ...