Recently, a group of us from YWAM Tyler went on an outreach to Enchanted Lakes to serve with mercy ministries. We cut hair, handed out food, and provided medicine for those in need.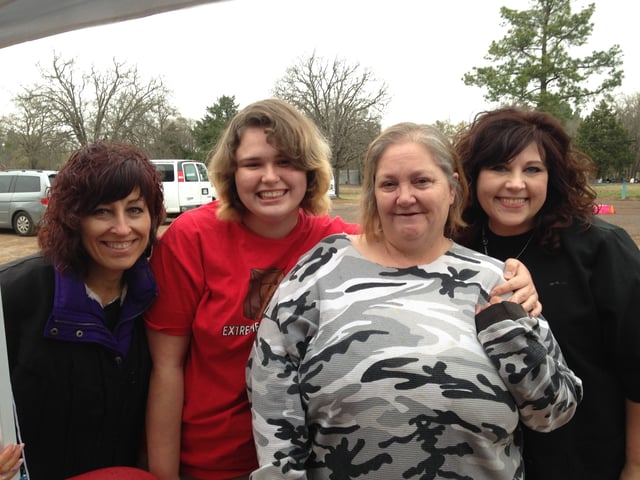 While we were there, a group of us were playing games with the kids from the area. One little girl who came was named Krista. It was cold outside and she came bundled up in her Dad's huge jacket; she looked to be about nine years old. She was precious and sweet to the other kids there.
We drew on the sidewalk with chalk together, and she was telling me how much she loves art and wants to be an artist when she grows up. I then remembered CCF, a local church serving with us, brought some toys for the kids. So we went to see if they had any art supplies.
Much to my excitement they had a coloring book and box of crayons. Perfect for Krista! When she received her gift, she told me with tears in her eyes that she had no art supplies at home, but now she is free to draw whatever she likes. I was in shock. This was Lindale, Texas!
I then asked her more about her living conditions. She told me that her family was squatting because they didn't have a home. Regardless of her situation, she refused to see herself as a victim and was handling her living conditions with much grace. She was just living life!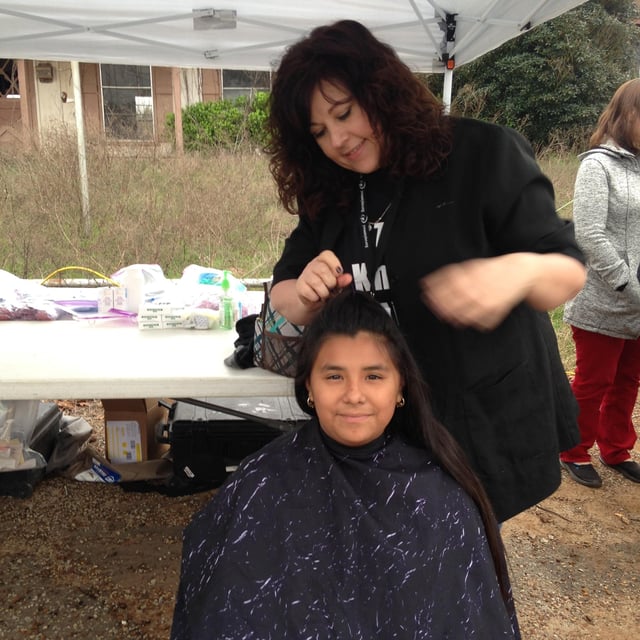 While we were coloring in her book together, Krista asked me why I was there helping them. I explained to her that I travel around loving people and telling them about Jesus. Her eyes lit up! She expressed that she would love to do that! She loves Jesus and her greatest desire is to go to church again, so she was sure other people would too!
Ecstatic, I then asked her why she doesn't go to church and how she knew Jesus. She told me that her family attended a church when they lived somewhere else but haven't gone in a few years. However, it was clear Krista loves Jesus and missed going to church. She even shared about reading her Bible every night by herself. Even though her family has turned away from God, she still prays for them all the time.
I asked more questions to see what her understanding of a personal relationship with God was. I shared how I turned to God for everything, that He wants to talk with me all the time, and that I rely on Him to give me comfort, joy, hope, and peace when I am scared, angry, hurt, or feel alone. She told me that she does too! God is the one she turns to when she is in need, and she loves to talk to Him and desires to know Him better!
I then felt led to share with her my favorite Bible story. I proceeded to share the story and then asked her what her favorite part of the story was. She gave me an answer that I will never forget. "My favorite part was that Esther found the courage to go before the King and save the Jews because if she didn't, God would have had to step in, and He would have had to kill someone."
Wow! That is the foreshadowing of Jesus in the Old Testament! I was shocked to say the least. I asked her if she understood that was an example of why Jesus had to come. Jesus came to forgive our sins and to rescue us from death. He came to reconcile us to the Father.
She exclaimed, "Yeah, that's why I love Jesus!"
Before parting, I asked her if I could pray for her, and her only condition was if I would allow her to pray for me as well. When she prayed over me she said, "Most of all God, I pray that Emily will never forget you."
Wow, just wow. My favorite outreach story from my time with YWAM. Such a humbling and beautiful experience.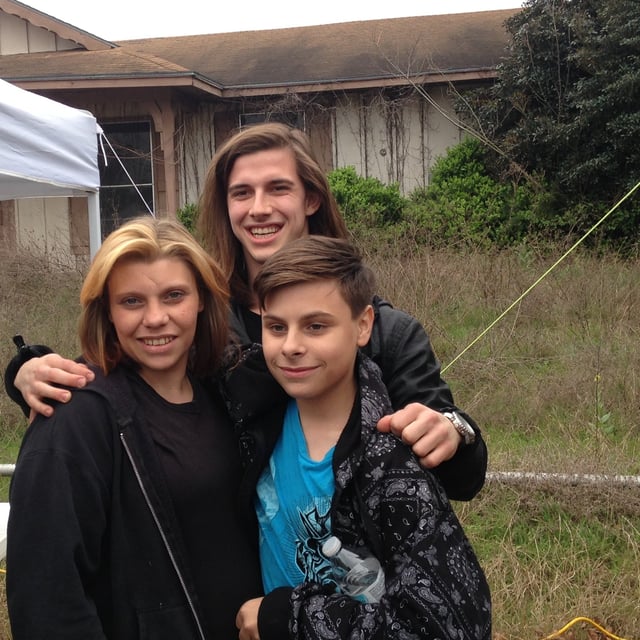 Enchanted Lakes is called the "Meth Den" of Lindale. Riddled with families squatting in abandoned buildings and parents wasting their lives with drugs, the area has turned into a third world island within East Texas.The owner of the Enchanted Lakes property refuses to maintain the water system so most families have no running water. Also, because of the violence of the residents, the paramedics, fighter department, and police department don't want to serve the people. Since the property borders three different counties, each one tries to shirk their responsibility for Enchanted Lakes onto the other.
---
We are committed to sharing God's love to the least the lost and forgotten. There's a place for you to serve with us. Take a leap of faith and join a Discipleship School.