The Battle over homelessness, broken families, and injustice in Urban America.
"Oh my gosh, THESE are the prostitutes! I didn't even recognize them!"
"I had this revelation one day as I was listening to the kids at our Street Church share their stories. I thought they looked somewhat typical. Just young people running around with backpacks on their backs, except most of them were homeless. We'd see drag queens standing on the street corners in stilettos and short skirts, but the street kids sure didn't fit the stereotype of a prostitute." - Kim Dale
Proverbs 24:11 "rescue those being led away to death; hold back those staggering toward slaughter."
Kim and Martin Dale heard about the Montrose area of Houston, TX through a pastor friend. When they first arrived, they expected to minister to prostitutes but only seemed to find drag queens and the gay community. The homeless, male and female prostitutes, drag queens, drug hustlers, and gang bangers were everywhere. Soon, however, the door opened to street ministry with local kids and babies.
"When we first came to Houston, we sensed something was very different from any other place we had ever been."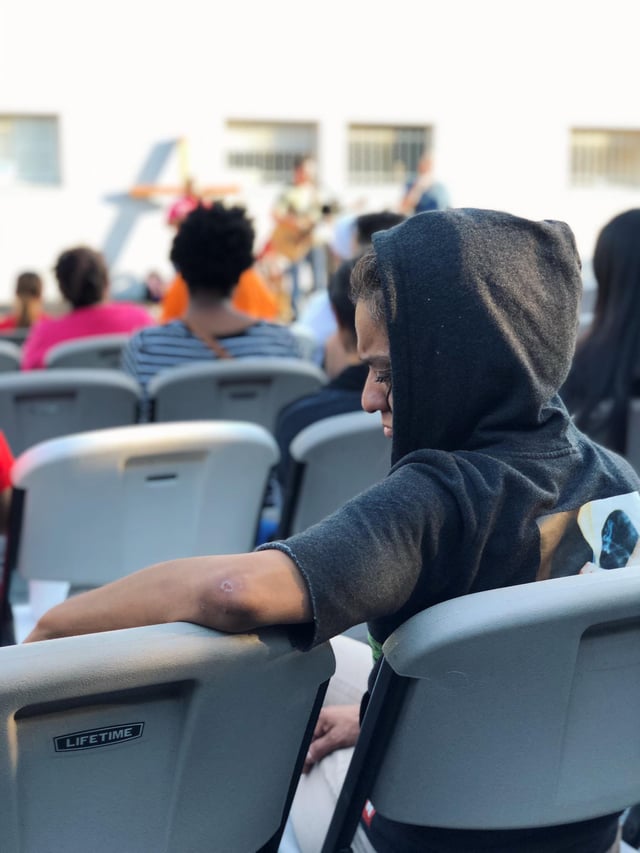 Kim and Martin Dale visited a lot of different cities with their kids over the years and knew God was giving them his heart and passion for urban ministry. They went on more than a dozen ministry trips to Houston before moving there.
"God brought us there to serve utilizing mobile teams, and he spoke to us that he's not into building something fast but building something that will last."
montrose Street Church
Over several years, Ywam Houston brought numerous outreach teams into the Montrose area to minister. Two of their staff moved into the area to build relationships in the community before being introduced to Joe Williams in 2001.
Joe had just started a Bible study for the street kids. Four weeks into it, he invited the Ywam Houston staff to attend a birthday party for an 18-year-old girl, who didn't remember ever having a birthday party in her life. That night God began to connect Ywam Houston with "Preacher Joe." He desired to help protect the minors living on the street by building trustworthy relationships.
Preacher Joe and Ywam Houston began ministering together in the Street Kid Outreach, and eventually developed and established what is now called Montrose Street Reach⏤AKA Street Church.
The street kids are usually anywhere from age 17-24. But all of them were emotionally and socially immature and broken. Their source of income was working on the streets by stripping, drug dealing, and, more often than not, prostituting themselves to make money.
We began to hear conversations like, "Pretty much everyone out here has done it." Guys and girls talked about prostituting themselves. Most of them were runaways or emancipated from Child Protective Services after aging out of the system.
We were shocked to see young girls in Street Church with little ones on their hips. We very quickly realized we needed to rescue the street babies too. The deep needs of their parents were apparent. But it felt almost impossible to help them. Often a mom would choose a random guy over the safety of her children.
We felt God wanted us to be a part of the solution and provide a positive alternative to the state system.
These young moms needed the opportunity to place their little ones in safe environments with new families as a way to keep them out of the system. Moms could place their babies in a network of Christian homes. This was ministry. We had to get involved with the legal side of their situations. It was our privilege to care for the little ones, the orphans, and the widows."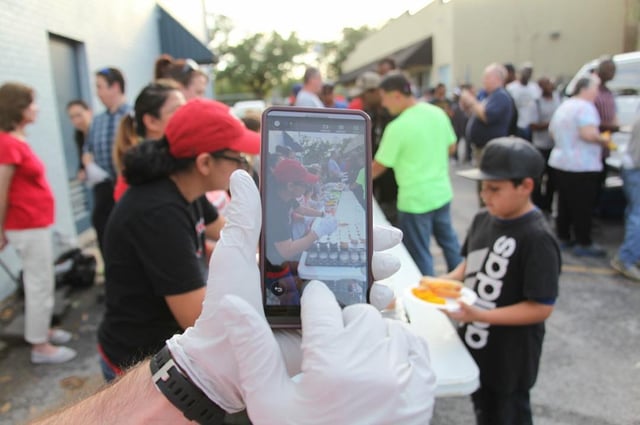 We're so grateful for the churches across our city that faithfully commit to bring meals to street church every week!
This is still just the beginning, one story in a much larger picture of homelessness, broken families, injustice in many children's lives, and a battle not against flesh and blood.
Kim and Martin's story is one of rescue and transformation.
YWAM Tyler is committed to training and discipling people for ministry in every nation of the world, including right here in the USA. Take time in your own life to discover God's call for your own life in a Discipleship School. There's a training school starting soon.