In 1982, I entered the foster care system. I was three months old. My parents moved out of our apartment without me. I spent the next 16 years, before my legal emancipation, bouncing from foster home to foster home. From the time I was three years old, I longed for a forever family. For me in my life, a forever family never came, but for some, it does...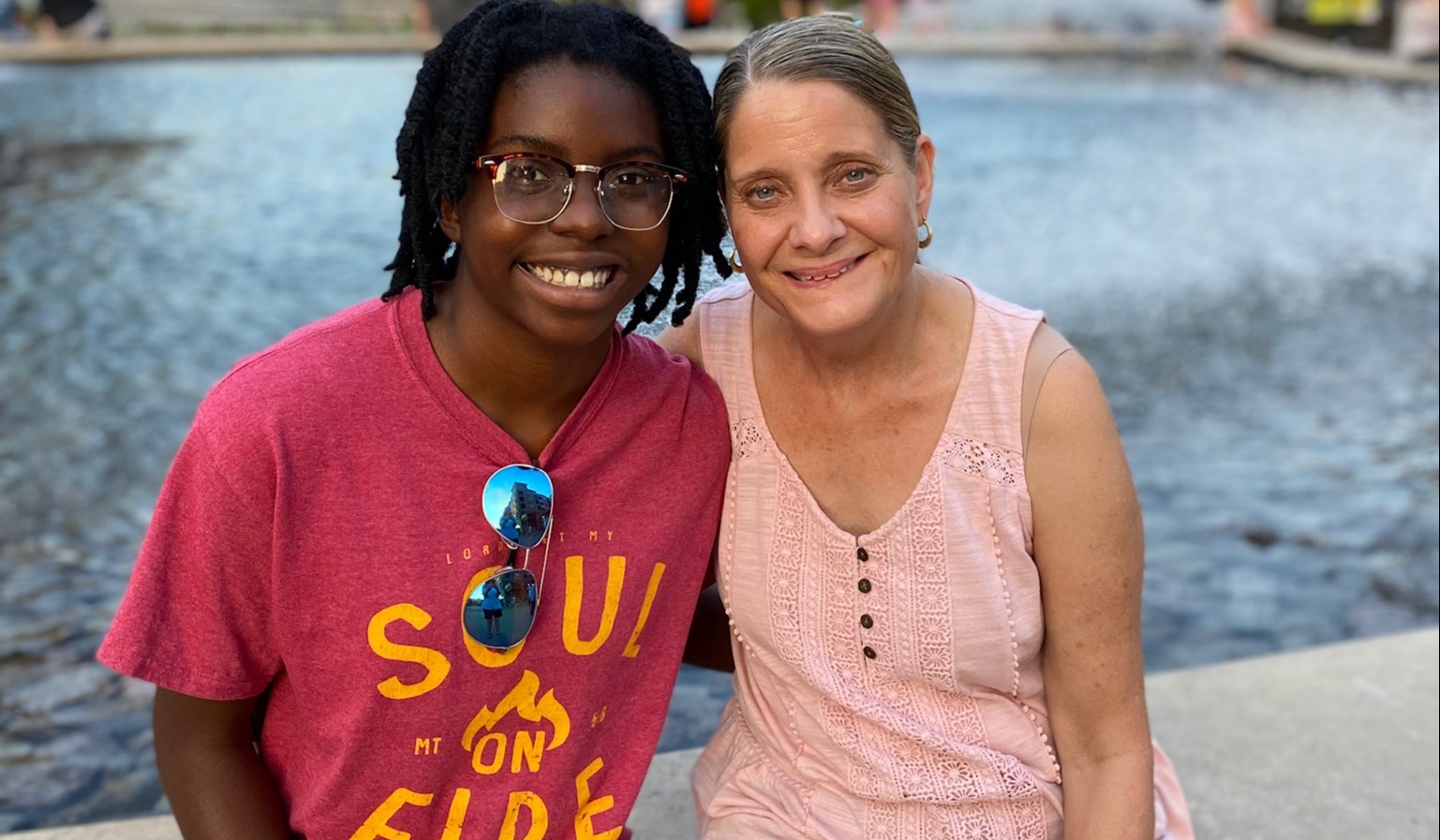 I had the opportunity to interview Carol Morgan (pictured above with her daughter Lexi). She is one of the courageous women who have served the ministry of Living Alternatives for decades. She has seen God perform miraculous transformations in so many of the women, children, and families she has touched.
It is my deep desire that this blog post can do some small justice to her powerful story.
Carol completed her YWAM Discipleship Training School and her School of Evangelism in 1988. It was during her SOE that Beverly Kline, the Founder of Living Alternatives, spoke about her ministry that serves young women and children.
Carol's heart was moved as she heard Bev speak. It had been her passion for some time to minister to children, and someday she wanted to be involved in a home for children. It was this passion that opened her to the idea of partnering with Beverly's vision, and this partnership led to an amazing advancement of the Kingdom of God that has touched the lives of many people.
During our conversation, Carol shared some of the reasons she is so moved with compassion toward the women, children, and families she serves. In Living Alternatives, each woman who comes knows she will have a place she can return to for love, help, and support no matter how messy her situation might be. Even though every adoption story is marked by loss or trauma, Carol gets to help in the redemption of those stories. In her words:
"What I love most is that I get to see God's redemption in people's lives every day!"
Carol has seen redemption take place through Living Alternatives, even in her own life. She shared a story with me of developing a relationship with a woman who was in her fourth pregnancy. This courageous woman knew that she needed to ask for help in caring for her daughter, and so she asked Carol to step in to temporarily help in raising her little girl.
After a year, what began as a temporary arrangement became permanent when this precious mother decided to give Carol the most amazing gift she could ever give. Placing her baby for adoption was the most loving choice she could make. Because of her sacrifice of love, Carol's daughter experiences the deep love of both her adoptive mom and her birth mom, who celebrate together the gift of their amazing daughter.
In Carol's own words, she described her lovely girl as, "Our daughter." It is a beautiful picture of how God pours out his love by being "with" us. It's a story of being together as a family. Because of Carol and others in this ministry, many children will never have to go through what I went through. Because of this ministry, they have forever families.
This story blends with so many other stories of redemption in families. Psalm 68:6 says, "God sets the lonely in families" and here at YWAM Tyler, He does that through Carol Morgan and many others who faithfully serve in all the ministries represented at Living Alternatives, and you can too!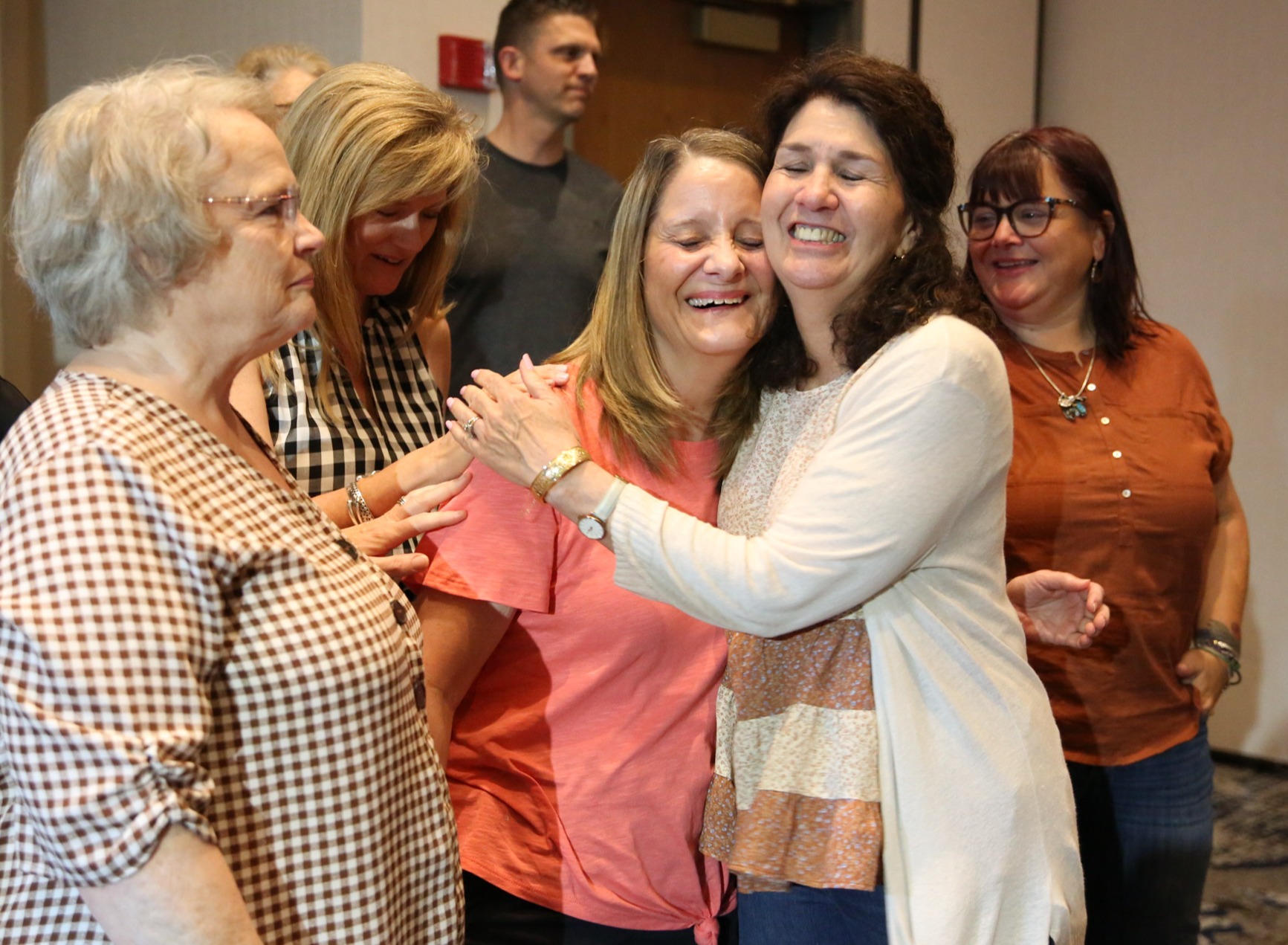 (Bev, Carol, Lorin, and Jan Living Alternative's staff)
Living Alternatives began in 1982 as a ministry of YWAM. What began as an encounter with a young girl who needed help with a pregnancy test, has grown into a ministry that has provided free pregnancy testing to more than 40,000 women, pregnancy and birthing support, advocacy, mentoring, adoption and child placement services, and a unique and transformational ministry to foster girls.
Living Alternatives is in need of prayer for the following areas:
1. For God's protection over all aspects of the ministry.
2. To be prepared and equipped for the increase of women in need in the event Roe Vs. Wade is overturned.
3. For additional staff and volunteers.
---
Missionaries like Carol began their training with Youth With A Mission in a Discipleship Training School. The DTS is the beginning training school propelling people deeper in understanding their God-given purpose. Learn more about the next DTS.