WARNING SIGNS: Are your kids looking at Porn?
Having a hard time figuring out how to have a conversation with your child about sex, pornography, and sexual purity? We want to encourage you… just do it. Start right now!
If you feel like you missed your opportunity, it's never too late. It might be more serious than you think and you are your child's gatekeeper.
Crystal and her husband are the school leaders for the Family Discipleship Training School and recently a discussion about sexual purity came up in the classroom. Discipleship in this area is so critical.
Are you as a parent absolutely sure you are a safe place for your son or daughter to approach to talk about sexual purity?
We want to encourage you to take back the leadership of your family in this area. Just about every form of media is drowning our kids in a worldview which has nothing to do with honoring God with our body, mind, and heart.
Take 5 minutes, turn up the volume, and listen Crystal give you some practical steps to intervene and change the trajectory of your child's life.
Warning Signs Your Kid is Watching Porn
1. They've started locking their doors "accidentally" or on purpose.
2. They're sleeping in later than normally.
3. They're unusually irritable … right? "Unusually" … we know they are teens.
4. They're suffering from loss of focus or energy.
Obviously, this is not an exhaustive list, nor is it the only warning signs out there. This is just a good start as you place yourself as the gatekeeper of your child's mind and heart.
So here you go! Time to get active and not just talk about the problem but get engaged.
3 Little-Big Steps to Save Your Kid's Sexuality
1. Take the phone away!
2. Put some filters on all the tech.
3. Start loving conversations.
Listen parent, we know this is overwhelming. If you are reading this and you need help to process, let us know by filling out the contact info on our website. We'd love to pray with you and help you process next steps.
Here are some resources you need to take time to look into and apply.
Already know Porn has a hold on your Child?
Read this blog and watch this video!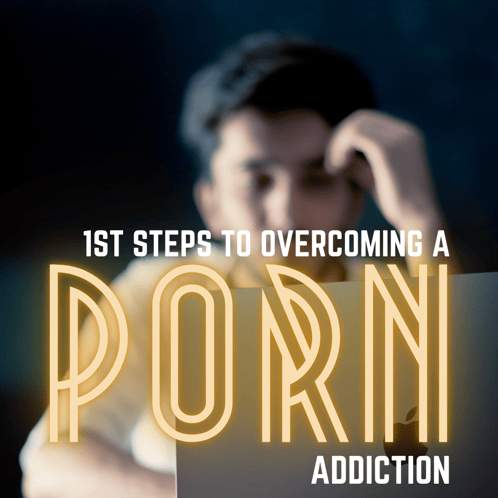 Consider some steps as a family to get the discipleship you've already dreamed for your family. Every summer we run a 5 month intensive training for the entire family. Take a second and peek into it. You may be surprised.